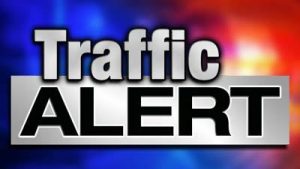 UPDATE: I-69 Northbound Lanes Blocked at 43mm at Benton in Marshall County- Detour via Ramps
Site is CLEARED. All lanes are OPEN.
PADUCAH, Ky. (June 29, 2020) — Marshall County 911 reports both northbound lanes of I-69 are blocked near the K Y 348 Benton Exit 43 Interchange due to a single vehicle rollover crash.
Traffic is moving slowly around the crash via the ramps at the KY 348 Interchange.
Caution is required.
Estimated duration is 1 hr.
Timely traffic advisories for the 12 counties of KYTC Highway District 1 are available by going to www.facebook.com/kytcdistrict1. You do not have to be a Facebook member to access this page.
Navigate traffic at goky.ky.gov, at waze.com, or with the WAZE App.