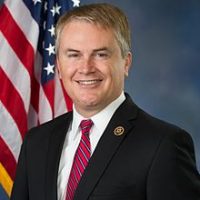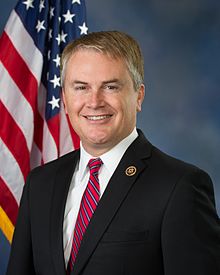 WASHINGTON, D.C. – Following leaders like Jim Jordan, Mark Meadows, Trey Gowdy, and Jason Chaffetz, Congressman James Comer of Kentucky has been named the Republican Leader of the House Oversight and Reform Committee, the primary investigative committee in Congress.
Comer was elected by the House Republican Steering Committee to the post. He was elected to Congress to represent Kentucky's First Congressional District in 2016 and has served on the House Oversight Committee during his entire tenure, including as Ranking Member of the Environment Subcommittee for the past year and a half.
"Throughout my career, I have been committed to holding those accountable who misuse taxpayer dollars and promote corruption in government. Unfortunately, rather than conducting credible oversight, House Democrats have spent significant time and resources harassing the Trump Administration purely out of spite and hatred," Congressman Comer said. "I am excited to take the reins as Ranking Member and take my obligation to pursue legitimate waste, fraud and abuse in government very seriously."
U.S. Senate Majority Leader Mitch McConnell (R-KY) congratulated U.S. Representative James Comer (R-KY-01) today following his selection to serve as the Ranking Member for the House Oversight and Reform Committee:
"Congratulations to my friend Congressman Jamie Comer for being selected to lead House Republicans on the Oversight and Reform Committee. Jamie is a strong voice for Kentucky values. We've partnered together to support farm families, protect our waters from Asian Carp, and address the substance abuse epidemic. His Bluegrass values will position him perfectly to keep a watchful eye on the federal government and ensure it never forgets Middle America.
"Washington Democrats continue to put forward one unserious proposal after another in an attempt to turn America into a socialist country. I look forward to Jamie's new leadership role in our effort to fight back and make Washington work for Kentucky families."