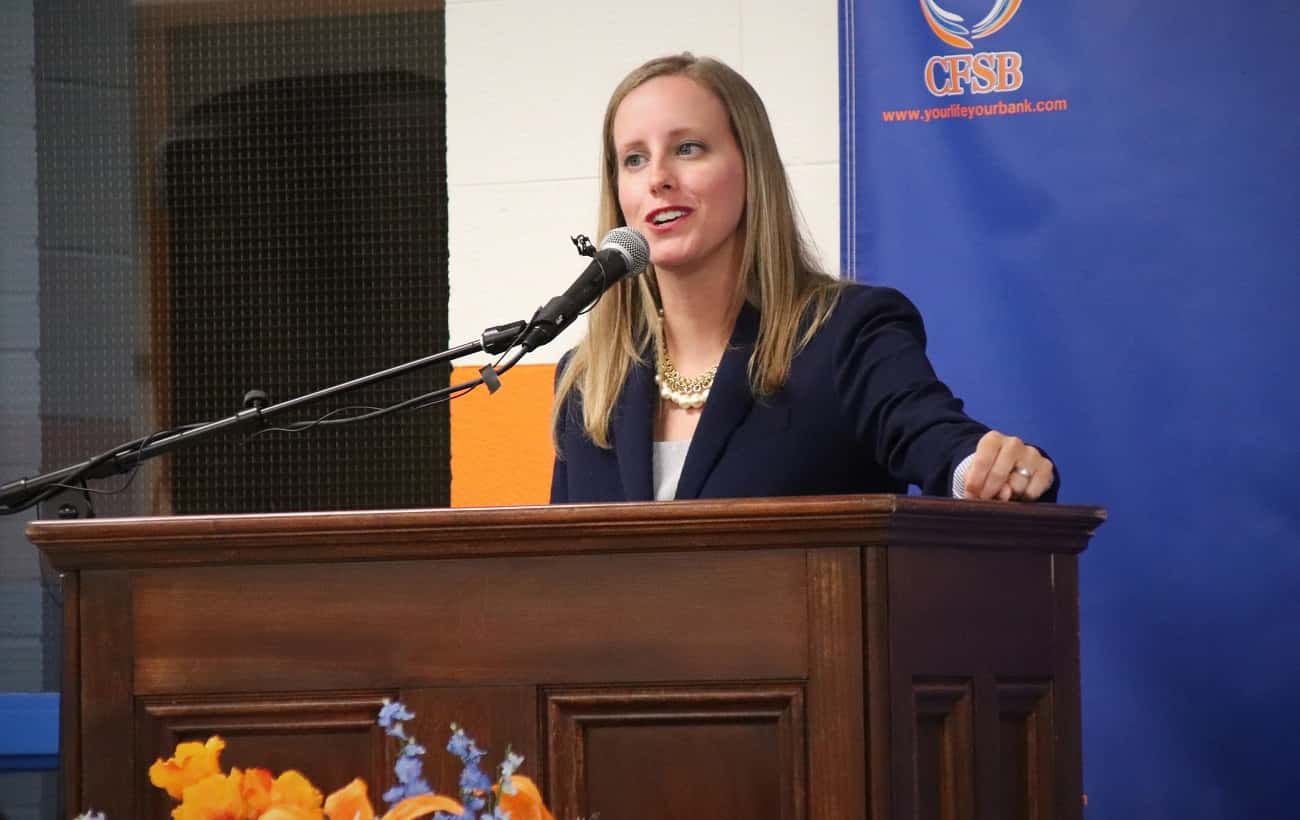 Benton, KY (June 18, 2020) —Marshall County High School announced Thursday evening that the MCHS School-Based Decision Making Council (SBDM) has selected a new school principal from a pool of exceptional candidates.
Robin McCoy was introduced as the new MCHS principal by Principal Patricia Greer and Superintendent Trent Lovett.
"To be offered this opportunity is a lifetime experience for me and I'm so grateful", McCoy said.
McCoy is a fifteen-year district and school leader with strengths in curriculum design and development, leadership within an educational environment and the developmental growth of students. She believes in facilitating a respectful, responsible and academic educational environment that is welcoming and accepting of all students, an environment that embraces three priorities COMMUNITY, PRIDE, and EMPOWERMENT. McCoy has a passion for ensuring the success of all students through a creative learning environment that allows students to uncover their purpose and passions.
She believes it is her job is to bring these priorities to life through staff, student, and community leadership in order to create the learning environment that allows students to build their GRIT.
"I want to introduce today, two words that are going to become an integral part of our experience together", McCoy said. "GRIT…Patricia has laid a foundation of GRIT for the community, the Growth, the Respect, Intelligence and Trust…and I will believe in those things too. Two years ago when she started explaining that foundation, I started thinking…I love it, I love what they're leaning towards. I love the innovation that can be experienced through those words and the creative experiences we can create with kids as they develop their GRIT."
McCoy said the second word is Empowerment, saying "This is a word that I want to bring to Marshall County although I don't think I'm introducing it to you. I think your community feels empowered to do really awesome things for kids, your teachers, your leaders. Empowerment is a word that we will embrace because students being empowered through powerfully creative experiences that we make in the classroom and in our community in our traditions and rituals…it will be amazing work that we can do together."
McCoy graduated from the University of Kentucky with a Bachelor of Arts degree in Spanish in 2004. She received her Master of Education in Teaching & Learning from the University of Louisville in 2008 and in 2019 her Master of Education in School Counseling from the University of Louisville. In 2018, she received her Principal Certification from the University of the Cumberlands.
Since July 2018, McCoy has been the Director of Community Health & Engagement at Nelson County Schools. From July 2017 – June 2018, she worked for the Kentucky Department of Education as the School Counseling Program Coordinator. She worked as a School Counselor at Nelson County Schools, July 2012 – June 2017. From July 2010 – June 2012, McCoy taught high school Spanish at Logan County Schools and before that, taught high school Spanish at Henry County Schools, July 2005 – June 2010.