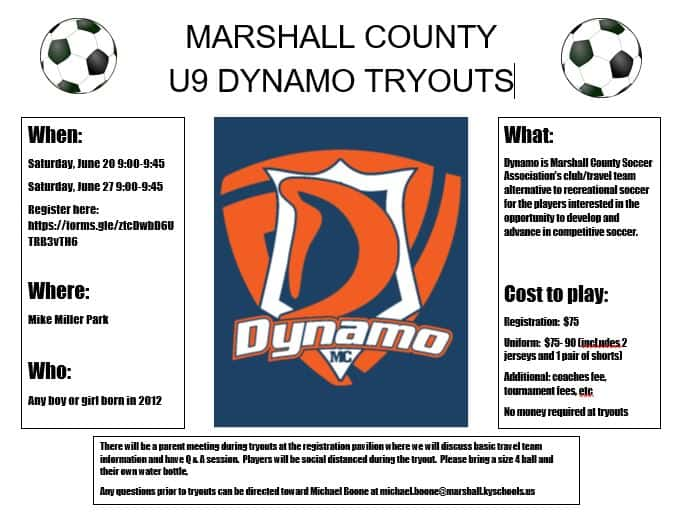 Any boy or girl born in 2012 is invited to tryout for the new U9 Dynamo teams. Parents should register their players for the tryout using the following link: https://forms.gle/4ummiY6UnV3xcRc17
Please attend one of the two tryouts at Mike Miller Park: June 20th or 27th from 9:00-9:45. Players should bring their own size 4 ball and water bottle. Players will be socially distanced during the tryout in order to follow state guidelines.
There will be a parent meeting during tryouts at the registration pavilion to discuss basic travel team information and a Q and A session.
Dynamo is Marshall County Soccer Association's club/travel alternative to recreational soccer for the players interested in the opportunity to develop and advance in competitive soccer.