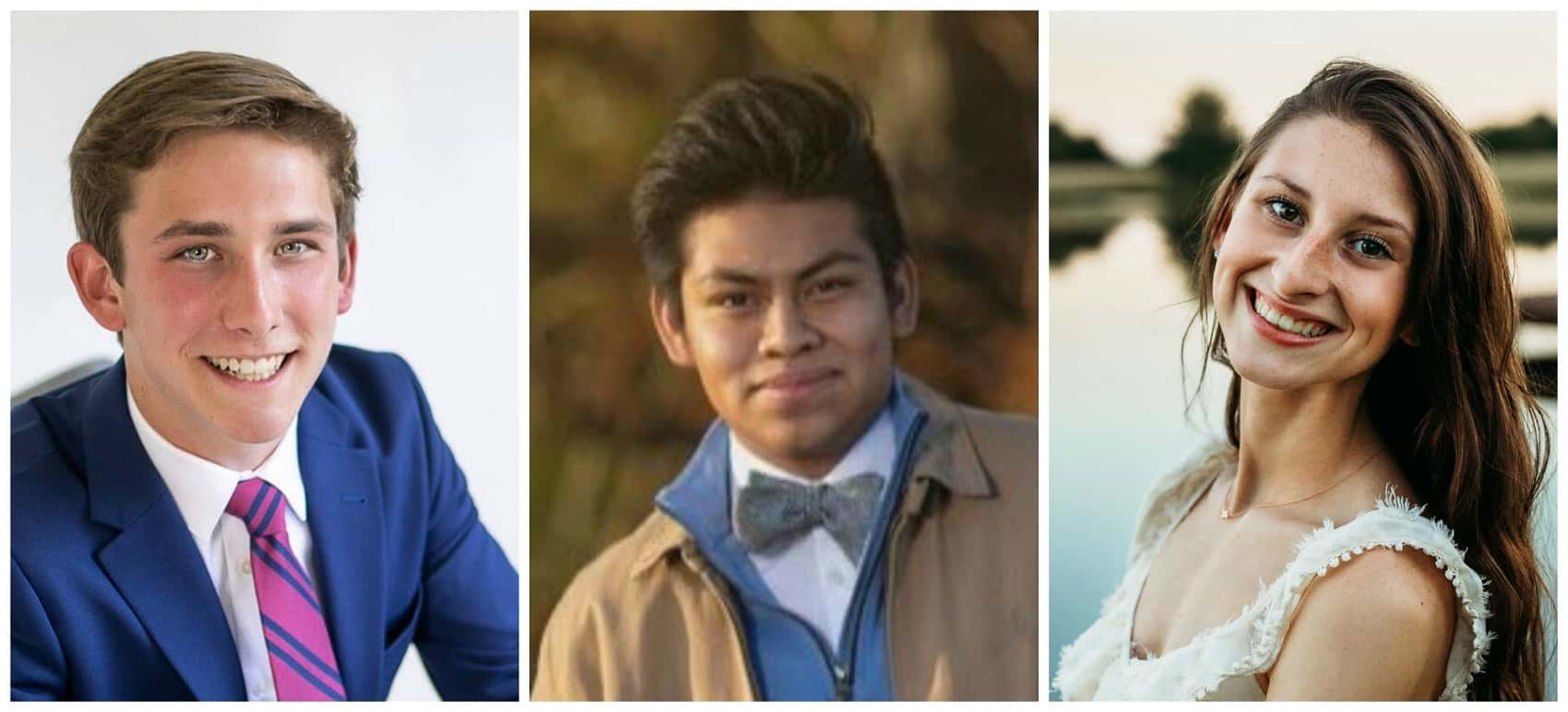 BENTON, KY, June 16, 2020 – The Woodrow and Lois Holland Memorial Scholarship was established by a bequest from the Estate of Woodrow and Lois Holland, life-long residents of Marshall County. Woodrow Holland became a partner of local insurance agency Peel & Holland in the late 1940's. The Hollands established this scholarship fund as an incentive for graduates of Marshall County High School to pursue advanced education at a college or university of their choice.
The scholarship fund's selection committee recently awarded memorial scholarships to three outstanding 2020 seniors. Recipients are Marshall County High School graduates Chase Riley, Jonathan Robertson, and Alyssa Wallace. Student winners were selected based upon accomplishments in the areas of academics, leadership, community service, extracurricular activities, and internship experience.
"These young people represent a bright future, and we are honored to support their educational ambitions through the Holland Memorial Scholarship. We wish all of them academic, professional, and personal success," said Roy Riley, president of Peel & Holland and scholarship selection committee member.
2020 Woodrow and Lois Holland Memorial Scholarship Recipients

Chase Riley is an AP Scholar with Distinction, an Honors Graduate, and Outstanding Student of the Year in AP Stats. He was a founding member of the MCHS chapter of Young Americans for Freedom, serving as communications director. He was also active in Young Republicans, Future Business Leaders of America, and the Junior Rotary Interact club. He played varsity basketball and soccer for MCHS. In soccer, Chase was elected team captain and served on the leadership committee. Chase has been awarded a Provost Scholarship from the University of Kentucky where he will be attending this fall to pursue a degree in business management and administration.
Jonathan Roberts served as President of the Junior Rotary Interact club and President of STAR Bank. He played varsity soccer and tennis at MCHS, worked as an intern with ReMax Real Estate Associates, and was a volunteer with Kentucky Lake Economic Development. Outside of school, Jonathan volunteers with Starfish Orphan Ministry of Paducah. Jonathan plans to attend Western Kentucky University in the fall to major in accounting.
Alyssa Wallace served as Vice President of Customer Service with STAR Bank, was on the yearbook staff during her senior year, and was recognized as the Outstanding Student of the Year in Accounting and Business. She was a Paducah Bank Teen Ambassador and was also active in Future Business Leaders of America. Alyssa is KOSSA certified in accounting, financial services, and business administration, and she is currently an intern at Peel & Holland. She will be attending Murray State University in the fall where she plans to major in accounting.