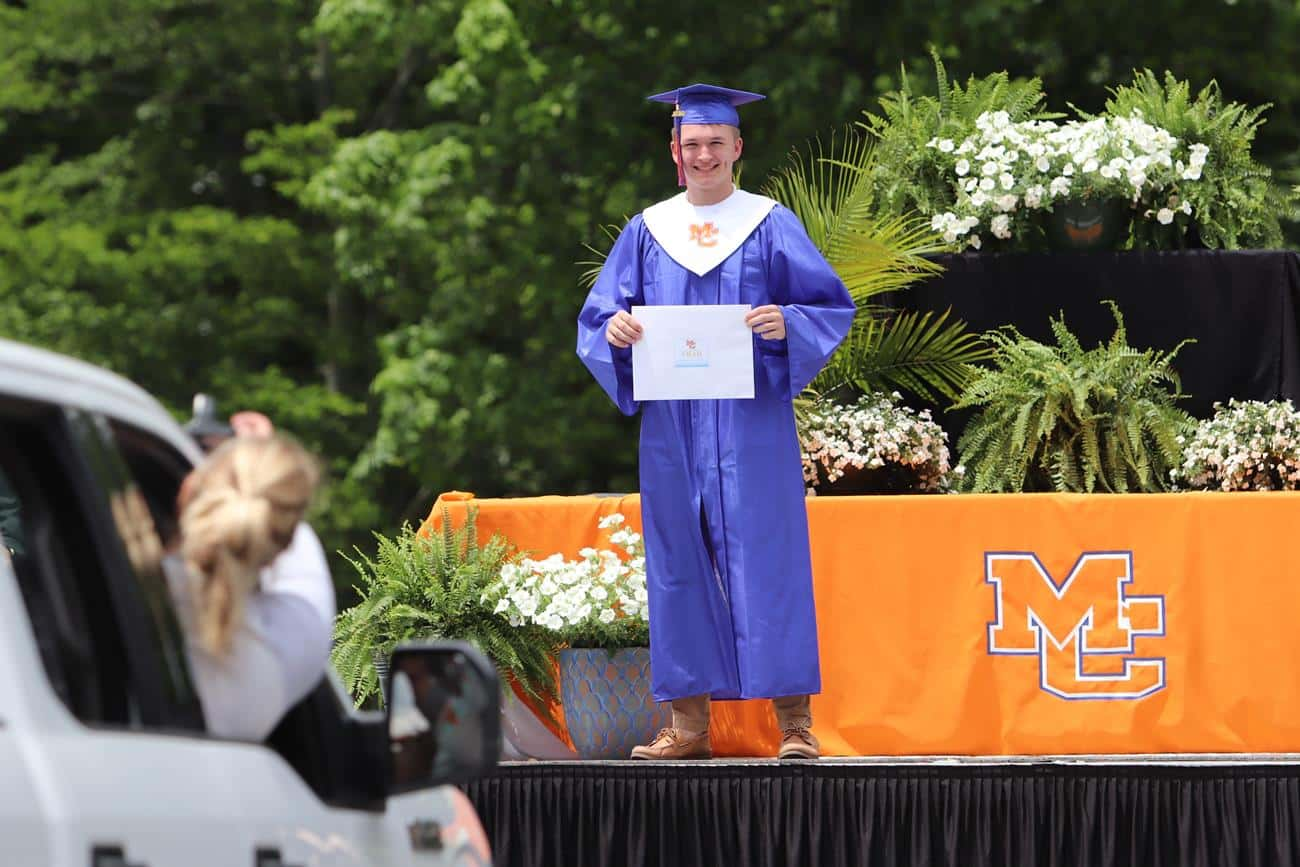 For the Class of 2020, their senior year played out in a way no class has experienced before or may ever experience again – no final play, prom, band concert, spring sports season, senior night, senior breakfast or final goodbyes.
A global pandemic brought the country to a standstill in mid March, forcing schools to get creative and find alternative ways to educate the students and complete the school year.
Graduation ceremonies posed another challenge. A time of traditions like "Pomp and Circumstance" –  packed gymnasiums and football fields gave way to socially distant celebrations with schools  coming up with creative ways to give the seniors a proper send-off from virtual to drive-thru commencements.
Friday and Saturday, Marshall County High School recognized the Class of 2020 with a drive-thru graduation ceremony. Friday from noon to 7 p.m. and Saturday from 9 a.m. to 7 p.m., two vehicles per graduate made their way through the parking lot to the stage, the graduate was announced and walked across the stage to pick up their diploma while families cheered and took photos and videos from their cars.
The Marshall County High School Class of 2020 rose to the occasion, stepping up to this and many challenges throughout their high school career and it will shape their future and equip them with the knowledge that they can face any adversity.
While the disappointment of not making those final memories will remain, they will have a senior year story like no other to tell their children and grandchildren one day.
Hats off to the Class of 2020!