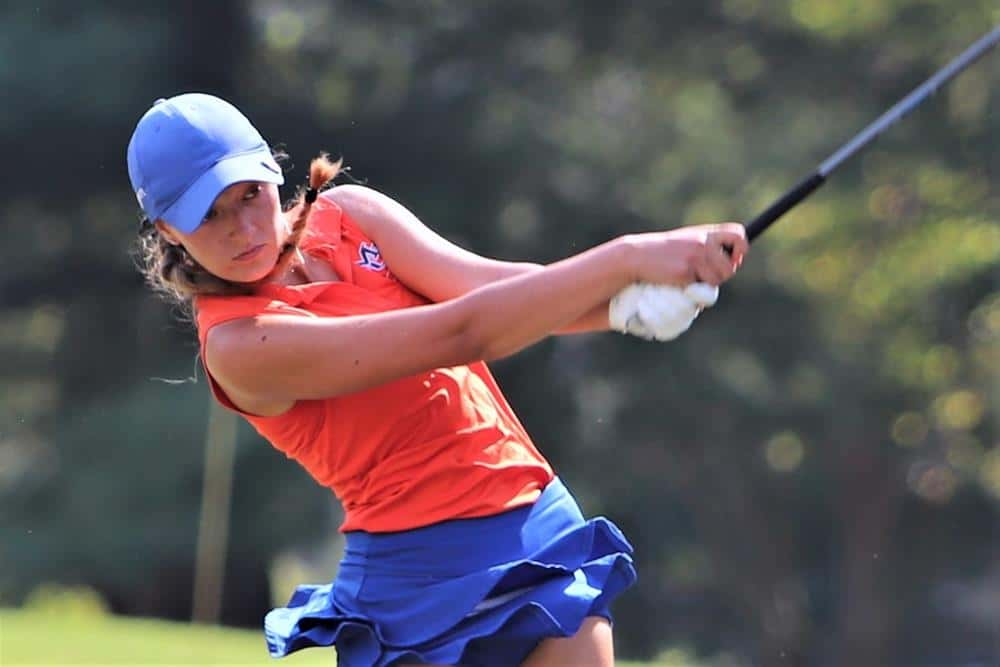 LOUISVILLE, KY (May 20, 2020) – The Kentucky Golf Foundation and the family of Justin Thomas are honored to announce Drew Wallace and Megan Hertter as the recipients of the 2020 Justin Thomas Grant. Wallace and Hertter will both receive $3,000 in funds designed to allow them to play prestigious junior golf tournaments across the United States.
Wallace takes after Thomas from the standpoint he got introduced to golf by his father and forged a love for the sport along his side. With this grant, he seeks to play an increased number of tournaments on the AJGA and Southeastern Junior Golf Tour as he works toward his aspiration of playing college golf.
"I am honored and excited to receive the Justin Thomas Grant," Wallace stated. "Through this grant, I will be able to travel to tournaments around the country that will prepare me to reach my goal of playing college golf. Justin is someone I've looked up to for many years, and I appreciate his support of junior golf in Kentucky."
Hertter is the first in her family to play golf competitively. She boasts a 4.0 GPA and will graduate high school in 2022. Afterwards, she aspires to seek a degree in Psychology by attending a university in either Florida or Georgia while playing on their golf team. Through this grant, the opportunity to play in top junior golf tournaments will allow Hertter the opportunity to showcase her golf game to college coaches and help make that goal a reality.
"I am very thankful to be receiving the Justin Thomas grant," Hertter said. "This will bring new chances for me to travel to ensure a great tournament season. It will give me more opportunities to play and allow me to follow my dream of playing college golf."
The Kentucky Golf Foundation expresses its gratitude to the Thomas family for once again making this grant possible and continuing to grow the game of golf among Kentucky's youth. The KGF looks forward to watching Wallace and Hertter continue their journey in competitive golf and sincerely congratulates them on this award.