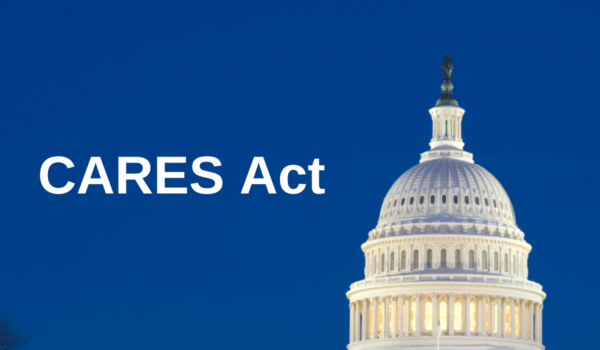 FRANKFORT, Ky. (May 20, 2020) – Gov. Andy Beshear on Wednesday updated Kentuckians on steps the state is taking to fight the novel coronavirus 2019 (COVID-19). He highlighted new CARES Act funding, efforts to test more residents in long-term care facilities and tips for staying safe on Memorial Day weekend.
"We're going to get through this together because just about every day and just about every decision we make, we realize that our actions can either help or harm those around us," the Governor said. "We are more connected than we have ever been."
Case information
As of 5 p.m. May 20, Gov. Beshear said there were at least 8,167 coronavirus cases in Kentucky, 166 of which were newly confirmed Wednesday.
Unfortunately, Gov. Beshear also reported 10 new deaths Wednesday, raising the total to 376 Kentuckians lost to the virus.
"Ten families that have lost loved ones. And while the rules today loosened up on funerals, it's still going to be really hard for these families to go through this," said Gov. Beshear. "I hope you know I am fighting for every single individual out there. It hurts me every time we've lost someone."
The deaths reported Wednesday include a 73-year-old woman from Breckinridge County, a 90-year-old woman from Oldham County, a 70-year-old man from Boone County, a 79-year-old woman from Graves County, and 46, 70, 76, and 88-year-old women and 71 and 77-year-old men from Jefferson County.
At least 2,919 Kentuckians have recovered from the virus. For additional information, including up-to-date lists of positive cases and deaths, as well as breakdowns of coronavirus infections by county, race and ethnicity, click here.
CARES Funding to City and County Governments
Today, Gov. Beshear announced a $300 million award to city and county governments as part of the Coronavirus Aid, Relief and Economic Security (CARES) Act, which established the Coronavirus Relief Fund (CRF) to reimburse local governments for expenses incurred in response to the public health emergency caused by COVID-19.
The funding will be allocated to city and county governments based on approximate population size as recorded in the most recent census data.
Memorial Day Weekend
Keeping safe while celebrating together is crucial as we enter the traditional start of the summer season. Gov. Beshear and state health officials are asking all Kentuckians to keep gatherings to 10 or fewer people.
"This weekend, think about hands, face and space. So, hands clean and to yourself. Face covered if you're close and don't touch it. And, finally, space," said Gov. Beshear. "We're going to be really excited to see folks we haven't in a while, but stay six-feet apart, do it outside if you can, it's going to make it very safe comparatively."
Other guidance includes wearing masks, gathering outside instead of inside, washing hands frequently and covering food and individually wrapping plates.
Testing expansion
Gov. Beshear said Wednesday that Walmart is greatly expanding its testing operations in the state.
Information on how to register at more than 70 sites throughout the commonwealth can be found at kycovid19.ky.gov.