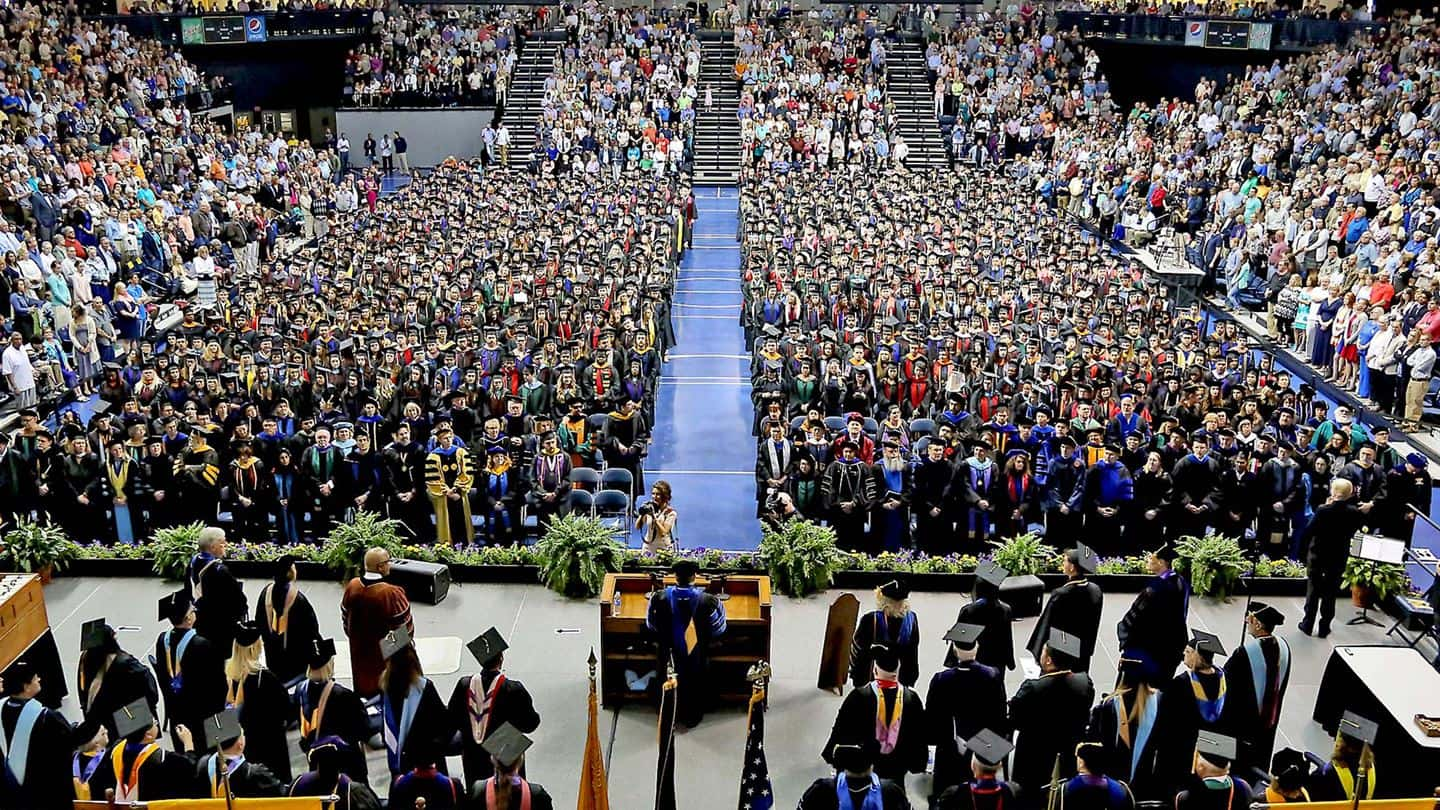 (May 19, 2020) – Racer Athletics and the Murray State University Alumni Association have teamed up to honor all spring and summer 2020 MSU graduates with two expressions of appreciation for this extraordinary class.
Racer Athletics and the MSUAA wanted to join so many others in the opportunity to celebrate these graduates whose last months at Murray State have been unlike any other. Any Murray State University graduate from either May or August of 2020 will be eligible to receive a complimentary general admission ticket to every home football game, women's basketball game and men's basketball game over the course of the 2020-21 academic year.
In addition, the MSUAA Board of Governors has gifted spring and summer graduates of 2020 a complimentary, one-year membership to the MSU Alumni Association. Benefits of that membership include:
· A hard copy of "Blue & Gold", MSU's bi-annual alumni magazine
· Online and in-store discounts at the MSU Bookstore
· Additional discounted tickets to Racer athletic events
· An "MSUAA Member" window cling for vehicles
· Exclusive VIP invitations, discounts and access to pre-sale tickets for select campus events
· A monthly e-newsletter
· Invitations to area Racer Alumni events
More information on both of these programs will be available in the coming days. Check GoRacers.com and murraystate.edu/alumni and all related social media channels for further updates or email the MSU Ticket Office at msu.tickets@murraystate.edu.