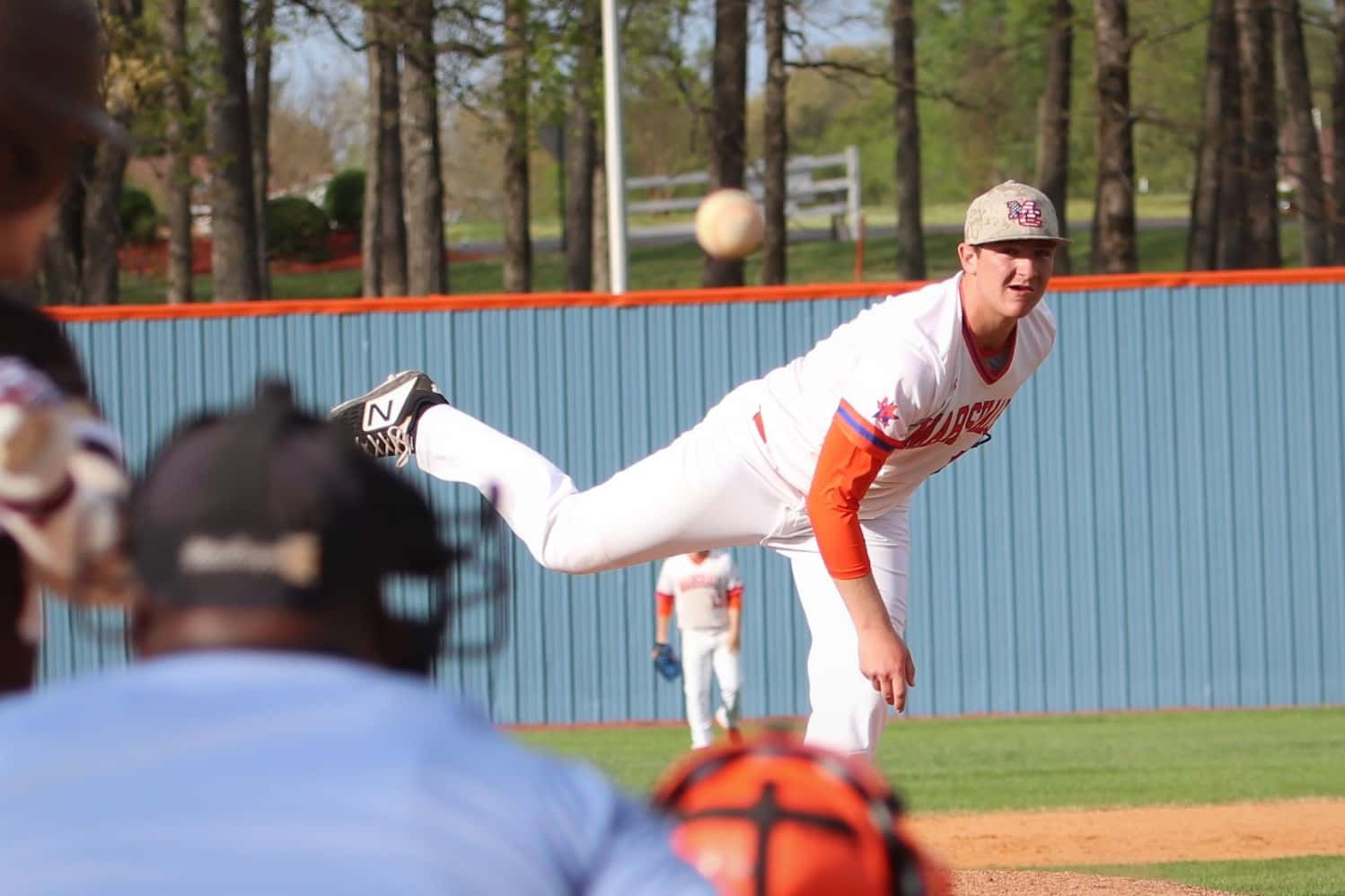 A leader for the on the mound for the Marshall County baseball team, Riley Harris was headed into his senior season behind a 13-2 record with 110 innings pitched. He has recorded 96 strikeouts and has a 2.53 earned run average in his varsity career for the Marshals.
In his junior season, Riley was ranked 14th in the state in wins with a 9-1 record, pitching 66 innings with 65 strikeouts and 26 walks as well as a 2.33 ERA. He was a Kentucky High School Baseball Coaches Association State All-Star Game selection for the West Team.
He threw a complete game, striking out seven, allowing six hits and one earned run in the Marshals 5-2 win over Calloway County last season to win the 4th District Championship. The Marshals advanced to the 1st Region semi-finals before falling to Paducah Tilghman and finished the season 28-8.
Riley's baseball days aren't over yet. On November 13th he signed his National Letter of Intent to play for the Falcons at Southeastern Illinois Community College in Harrisburg, Ill.