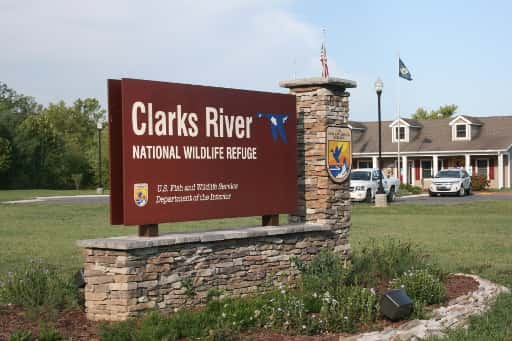 Hunting on national wildlife refuges is a tradition that dates back to the early 1900s. Today, more than 370 refuges are open to the public for hunting across the country. Here in the southeast, national wildlife refuges are a huge part of this tradition. We welcome sportswomen and men of all backgrounds and abilities to experience challenging hunting in amazing places.
Clarks River NWR is proposing to update the refuge's hunting program and is seeking public comment on the changes. The last update to the Clarks River NWR hunt program was the 2007 Sport Hunting Plan.
The proposed changes include:
• Opening additional hunting opportunities for the upland game species of bobcat, skunk, otter, muskrat, mink, gray and red fox, weasel, beaver and feral/invasive species (feral hogs), if a hunting option is selected to control this invasive population.
• Approximately 9,000 acres of the Refuge will be open with less than 250 acres closed to all hunting for visitor/staff/volunteer safety; close proximity to private dwellings; and some areas are closed to reduce wildlife disturbance.
• Seasons and dates will coincide with KDFWR season framework and regulations with the exception of Refuge specific mitigation measures.
You are invited to review draft documents related to these changes, including the Hunting Plan, Environmental Assessment, and Compatibility Determination. The documents are available beginning March 23, 2020 for 45 days.
Draft documents are available on the refuge's website, https://www.fws.gov/refuge/Clarks_River/, or you can contact the refuge at 270-527-5770 to request either printed or electronic copies. Please let us know if you need the documents in an alternative format.
You may submit comments to the refuge by mail at:
Clarks River NWR
ATTN: Kimberly Sykes
P.O. Box 89
Benton, KY 42025