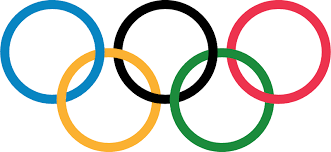 National and International media outlets were reporting on Monday that the 2020 Tokyo Olympic and Paralympic Games have been postponed due to the coronavirus pandemic, according a member of the International Olympic Committee (IOC).
Tuesday, it became official when the IOC and Japanese government agreed to postpone the 2020 Summer Olympics "to a date beyond 2020 but not later than summer 2021".
The games, scheduled to begin July 24, already saw two countries pull out on Sunday when Canada and Australia announced they would not send athletes to the Tokyo Olympics with many other countries urging the IOC to postpone the games. Swimming, track and field and gymnastics leaders in the United States were being vocal calling for a postponement along with individual athletes around the globe.
On Sunday, the IOC announced they were stepping up scenario planning to modify existing operational plans for the games to begin as scheduled or to alter the start date. The Olympic flame was lit on March 12 in Greece, the start of the 2020 Olympic Torch Relay and will remain in Japan. The games will still be called Tokyo 2020 even if they are moved to 2021.
This will mark the first time the games have been suspended for a global health issue. The games were cancelled in 1916 due to World War I and the summer and winter games were cancelled in 1040 and 1944 due to World War II.
Olympic Games were boycotted several times in history by countries for various reasons. The United States only boycott came in the 1980 Moscow Olympics when President Jimmy Carter pulled the US out protesting the Soviet Union's invasion of Afghanistan.