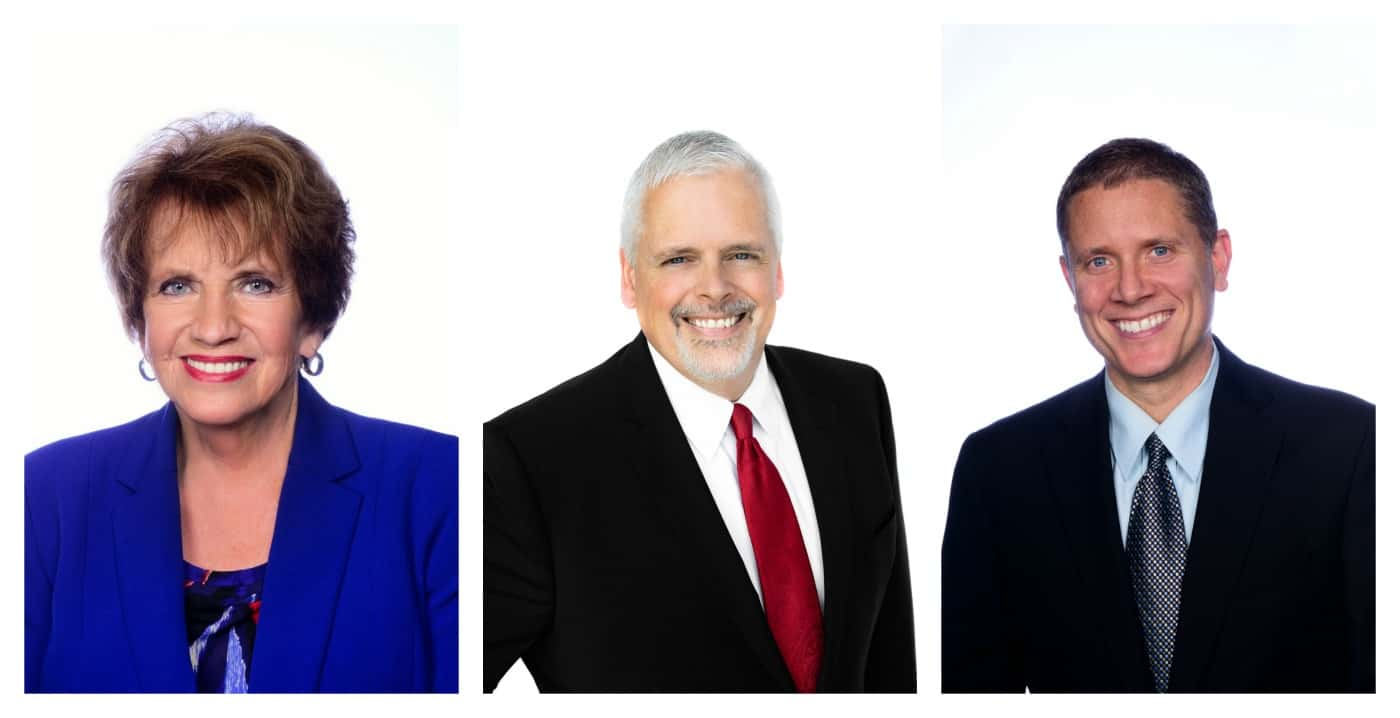 (BENTON, KY)-After a rewarding 44 year career in the banking industry, a legendary businesswoman is retiring. On January 2, 1976, Betsy Flynn was hired at the formerly named Bank of Benton as a bookkeeper. The bank's asset size was a meager $33 million with three locations in Marshall County. As she leaves her post as Chief Executive Officer on March 31, 2020, the bank now known as CFSB, has an asset size of $1.237 billion with eight full service banking centers in Calloway, Graves, Marshall and McCracken counties.
Through the decades, Flynn says that she's seen many changes in the business. "Just like with everything else, technology continues to move banking toward more convenience." She went on to say, "CFSB plans to stay an independent bank to meet all the financial needs of the community, where YOU know the owners. We have all observed what happens to community banks when purchased by large, out-of-state entities." Flynn will stay on as Chair of the CFSB and CFS, Inc. Board of Directors.
Prior to banking, Flynn served as a nursery school teacher and sold encyclopedias door to door. She commented, "I knew that if I could sell door to door, I could do anything that I set my mind to do. I always have been a people person and the bank gave me so many opportunities to help clients!" From her early days as a bookkeeper, Flynn also worked as Compliance Officer, Human Resources Director, Executive Vice President, President and in her current position as CEO, "but I like it when my fellow teammates call me 'Coach,'" she quipped.
Betsy Flynn has established a welcoming, family-first culture at CFSB. This culture has been the subject of numerous businesses who look for guidance from Flynn on building similar values and principles at their respective workplaces. "High performers want to work with other high performers. We commit to our CFSB Team Members that we will make our bank a place that they feel safe and appreciated," Flynn held.
She smiled as she said that she indeed has retirement plans, "I have been excited every morning for 44 years to show up to work and accomplish our mission of serving our clients, but now I am thrilled about what lies ahead. I can't wait to have the opportunity to be around my children, my grandchildren and my puppies. And for people who know me well, they know that they will be able to find me working in my flower garden! This winter, I have a project that I am looking forward to, penning a team leadership book! I want to thank all of our loyal clients and investors, as I have thoroughly enjoyed working with each of you! I have been privileged to be in a position where I had an opportunity to help people every day. I treasure the friends I have met during my career, they are a member of our CFSB Family! Every day was a joy interacting with them."
Flynn talked about the future of CFSB saying, "The Leadership Team is prepared to lead to even more success for CFSB in the future! I cannot wait to see what heights they will take the bank. I have total confidence in their leadership. I will always remain a stockholder of CFS, Inc. because I have confidence in the future and know the value CFSB brings to our community! Everyone is invited to invest in this future by becoming a stockholder. If you have not met our AWESOME Team, who are bank owners, I invite you to come do so. They will brighten your day and help you in any way. Even though I am retiring, I will still be visiting with them and entrusting all of my finances to them."
CFSB thanks Betsy's family for sharing her with us during these past 44 years including her children Deborah Buchanan and Dan Hudson, her grandchildren Hayes Buchanan, Brooks Hudson, Will Hudson and fiancé Taylor Davenport, Molly Hudson, Megg Allison and husband Jesse Allison and great-granddaughter, Annie Allison. Flynn is also blessed to have six stepchildren, nine step grandchildren and six step great-grandchildren.
With the retirement of Betsy Flynn on March 31, 2020, the CFSB Board of Directors unanimously approved the promotion of J. Michael Radcliffe as Chief Executive Officer of CFSB and CFS, Inc. and Jason Jones as President of CFSB and CFS, Inc. These moves will ensure client service, continuity and security for the future of CFSB.
Radcliffe, with CFSB since December 2002, currently serves as Chief Credit Officer. He will continue in that role, as well as CEO. He has been in banking since 1988 and has worked as a Teller, Bookkeeper, Trust Assistant, Credit Analyst, Credit Department Manager, Compliance Officer and Loan Review Team Leader. Michael holds a B.S. in Finance from Murray State University and graduated Cum Laude from the Barret School of Banking in Memphis. He graduated from the Graduate School of Banking (GSB) at the University of Wisconsin-Madison. Michael currently serves on the Banker Advisory Board for the GSB. He is also currently serving as Chairman of the West Kentucky Regional Chamber Association and is a member of the Independent Bankers of America Legislative Committee. He has served as a member of the Board of Directors of CFSB and CFS, Inc. since 2018.
Michael is married to Leslie Radcliffe, a retired teacher from South Marshall Middle School. Their son Jarrett is a junior at University of Louisville, majoring in pre-law, and their daughter Cailey is a senior at University of Cincinnati, majoring in horticulture. Michael and Leslie live in Draffenville.
Jones, with CFSB since 1989, has served the bank as a Teller, Client Service Representative, Consumer Lender, Mortgage Lender, Banking Center Team Leader and currently is Market President of Marshall County. He will continue in that role and as President of both CFSB and CFS, Inc. Jason is a graduate of Murray State University, Barret School of Banking and the Graduate School of Banking at the University of Wisconsin-Madison. He is the Immediate Past Chairman of West Kentucky Community & Technical College, Board Member of the Marshall County Senior Citizens Caring Community Center, Board Member of the Morgan-Trevathan Apartments affordable housing community and a community volunteer for several organizations. Jason is vice chair of the Independent Community Bankers of America Education Committee and a member of the Kentucky Bankers Association Legislative Committee. He has served as a member of the Board of Directors of CFSB and CFS, Inc. since 2018.
Jason is married to Kelly Jones, a teacher at North Marshall Middle School. Their daughter Alec is a freshman at the University of Alabama, majoring in political science. Their son, Walker, is an eighth grader. They reside in Benton.
CFSB wishes joy and happiness to Betsy Flynn in her retirement while congratulating Michael Radcliffe and Jason Jones on their leadership promotions!