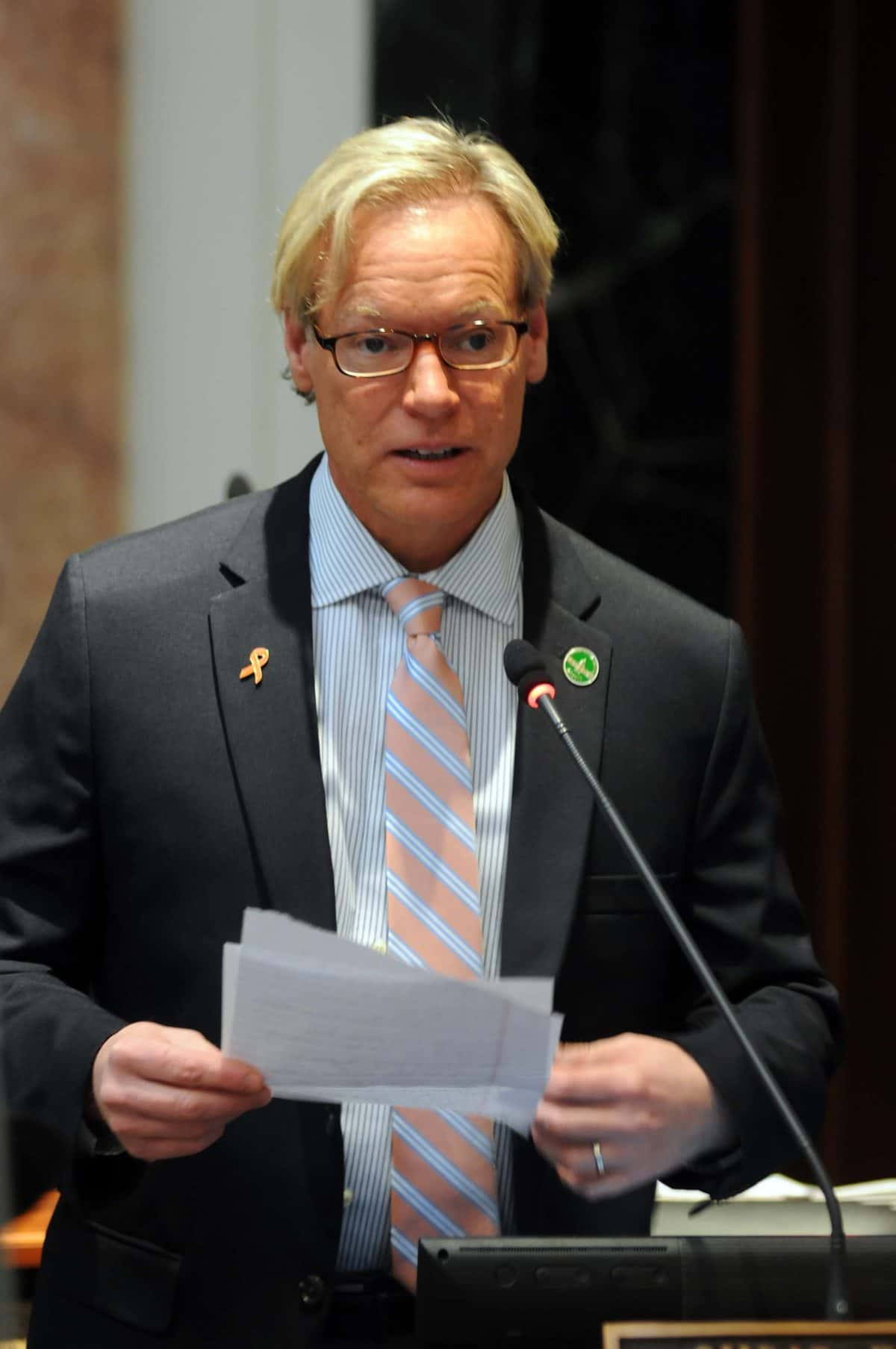 Rep. Chris Freeland speaks on a bill during House Floor proceedings.  Photo courtesy of LRC Public information.
First term member already recognized for experience, leadership
FRANKFORT, Ky. (February 25, 2020) – Representative Chris Freeland of Benton is the new Vice Chair of the Kentucky House's Small Business and Information Technology Committee, House Speaker David Osborne announced this week.
"I am honored to be able to put my experience as an independent business owner to work as Vice Chair of this committee," Freeland said. "This committee provides a unique opportunity to make the state and state government specifically, more user-friendly for our entrepreneurs. There are so many Kentuckians who have a dream of opening their own business, of serving their communities and employing their neighbors."
The House Small Business and Information Technology Committee is charged with creating and overseeing the development of laws and regulations that impact small businesses and their employees, job creation and job-training programs, information technology planning, broadband Internet and Internet service providers.
"I have no doubts that Rep. Freeland will do an outstanding job as Vice Chair of this committee," House Speaker David Osborne added. "He is well respected among our colleagues and provides both the experience and the knowledge to spearhead our efforts to make Kentucky the best place possible for independent business owners to succeed."
In addition to serving in this capacity, Freeland also serves on the Tourism and Outdoor Recreation Committee, as well as the Economic Development and Workforce Investment Committee.
The 2020 General Assembly is more than halfway through with the 2020 legislative session, which will adjourn on April 15. After adjournment, Freeland will serve as Vice Chair of the Interim Joint Committee on Tourism, Small Business and Information Technology.