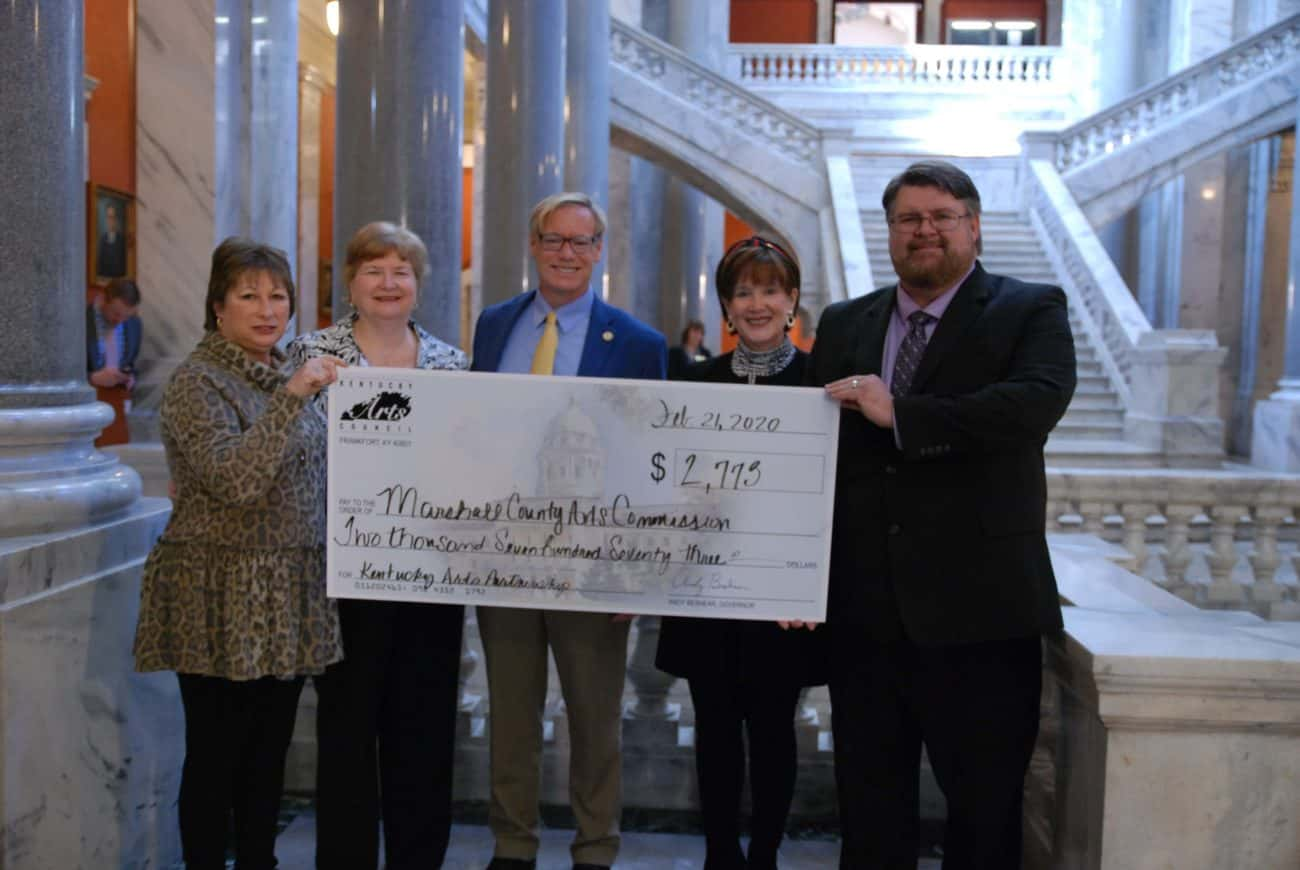 FRANKFORT, Ky. (Feb. 25, 2020) — State arts leaders gathered Feb. 21 for Arts Day in Kentucky, an annual celebration of the Commonwealth's arts community and the vital roles it plays in the state's livelihood. The day is also an opportunity for arts leaders to thank members of the Kentucky General Assembly for their continued support of arts funding through the Kentucky Arts Council.
Rep. Chris Freeland presented the Marshall County Arts Commission with a check for $2,773, a Kentucky Arts Partnership (KAP) grant awarded by the arts council in July 2019. The funding awarded to Marshall County Arts Commission is part of $1.2 million the arts council awarded to 93 nonprofit arts organizations across the state for the 2020 fiscal year.
"Kentucky has excellent arts organizations in every region of the Commonwealth that provide year-round arts experiences in their communities," said Chris Cathers, arts council executive director. "The state arts agency is proud to partner with Marshall County Arts Commission to ensure the arts are made available to enrich the lives of all Kentuckians."
KAP grants provide operating support on a competitive basis to arts and cultural organizations and community arts programs to ensure participation in the arts is available to the people of Kentucky.
For more information about Arts Day in Kentucky, visit the Kentucky Arts Council's website.