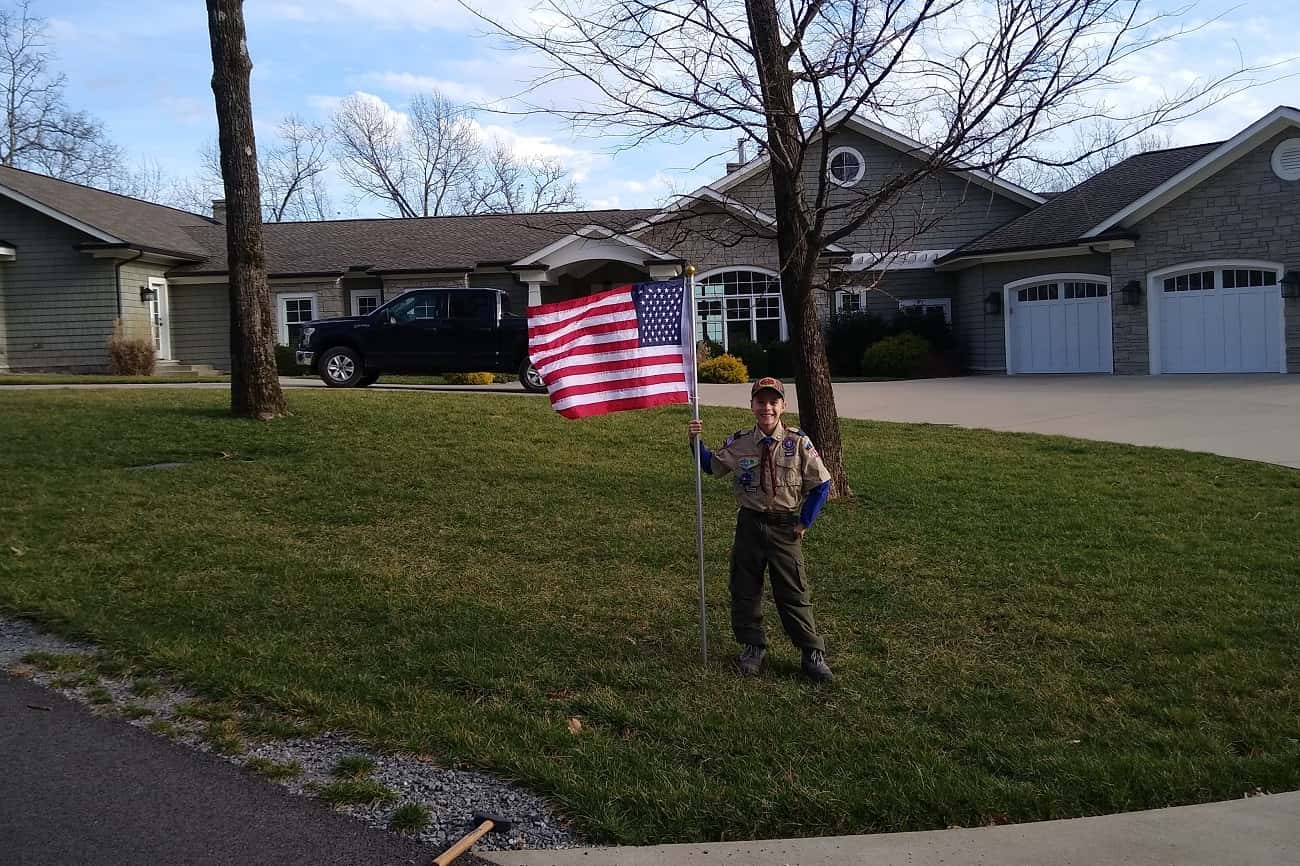 The Scouts BSA of Troop 484 in Benton are offering a new patriotic service around Marshall County starting on Monday. Scouts will be out raising American flags at the homes of those who've subscribed to the service this President's Day.
They'll be out for 7 holidays this year; Presidents day, Memorial Day, Flag Day, 4th of July, Labor Day, 9/11, and Veterans Day. If you see them out be sure to show your support and give them a little space. If you'd like to sign up for a Flag Service Subscription there are still flags available for Presidents Day and they would be happy to set you up for the entire year of patriotic service.
Subscriptions are $60 for the year. Additional donation are welcome. Email TROOP484B@Gmail.com or call Scoutmaster Josh Lightfoot @ 270-493-0555. Subscription form available for download below.