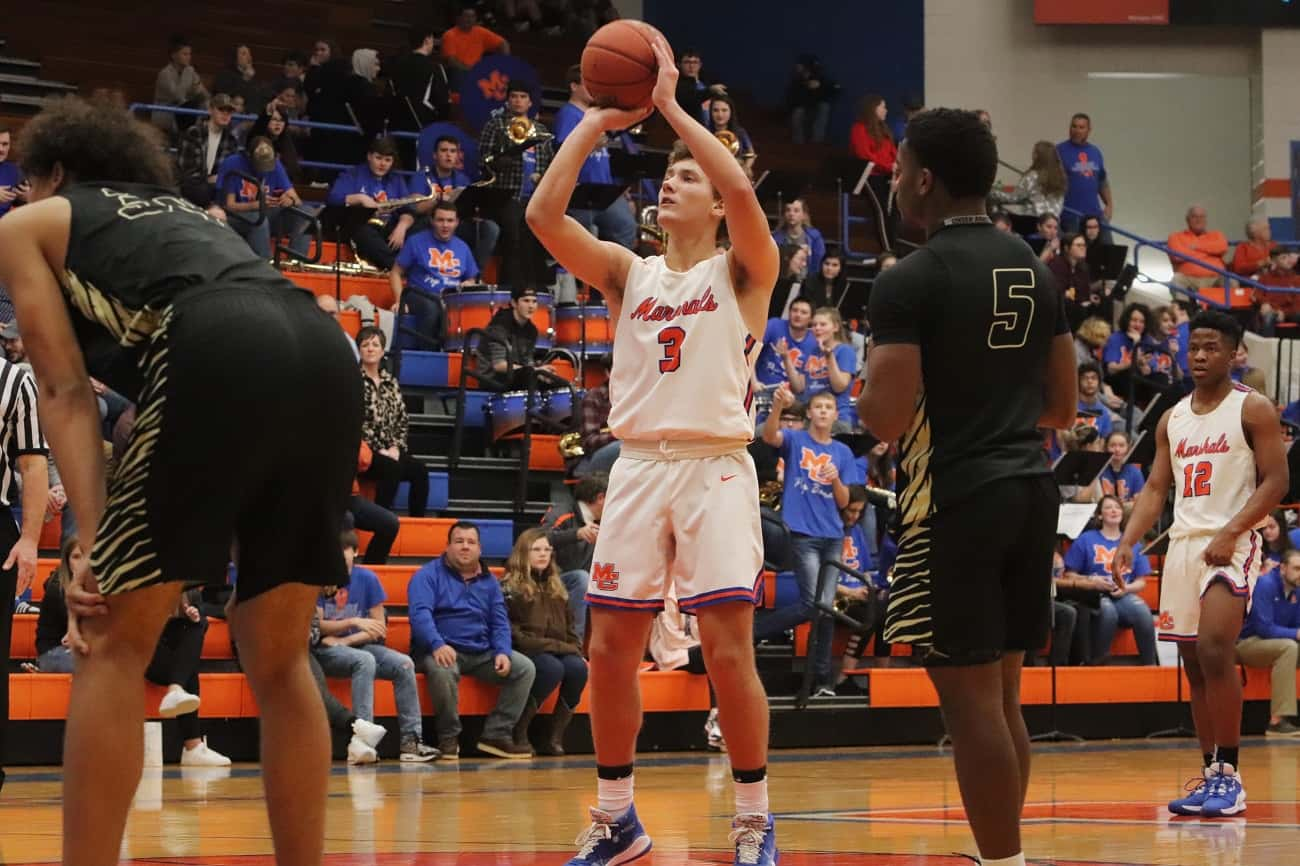 Murray came into Tuesday district game with a 21-4 record, one of those three losses coming against Marshall County on Dec. 17, the Marshals winning 69-55. Zion Harmon dropped in 29 points that night while the Tigers were led by freshman Grant Whitaker with 24.
It's no surprise that in the most competitive district in the region, that Tuesday's second meeting between the two teams came down to the wire, the Marshals relying on their nearly 85 percent free throw shooting to pull out the win and earn the #1 seed in the district tournament and the automatic trip to the Region 1 tournament.
Harmon and Whitaker led their teams again the second time around, Harmon with 24 and 26 from Whitaker, but the first quarter belonged to Tyler Powell who dropped in two straight threes on the senior's way to scoring 10 points to lead the Marshals to a 16-10 first quarter lead.
Kaden Driver and Tyler Stokes hit two from beyond the arc to push the Marshals lead to 12 to open the second quarter and hit their largest lead of the game at 24-10 following a basket by Harmon. Murray trimmed the lead to 29-27 but a three point play by Stokes put the Marshals up by five at halftime (32-27). Ten of Murray's second quarter points came from Whitaker on his way to 15 in the first half.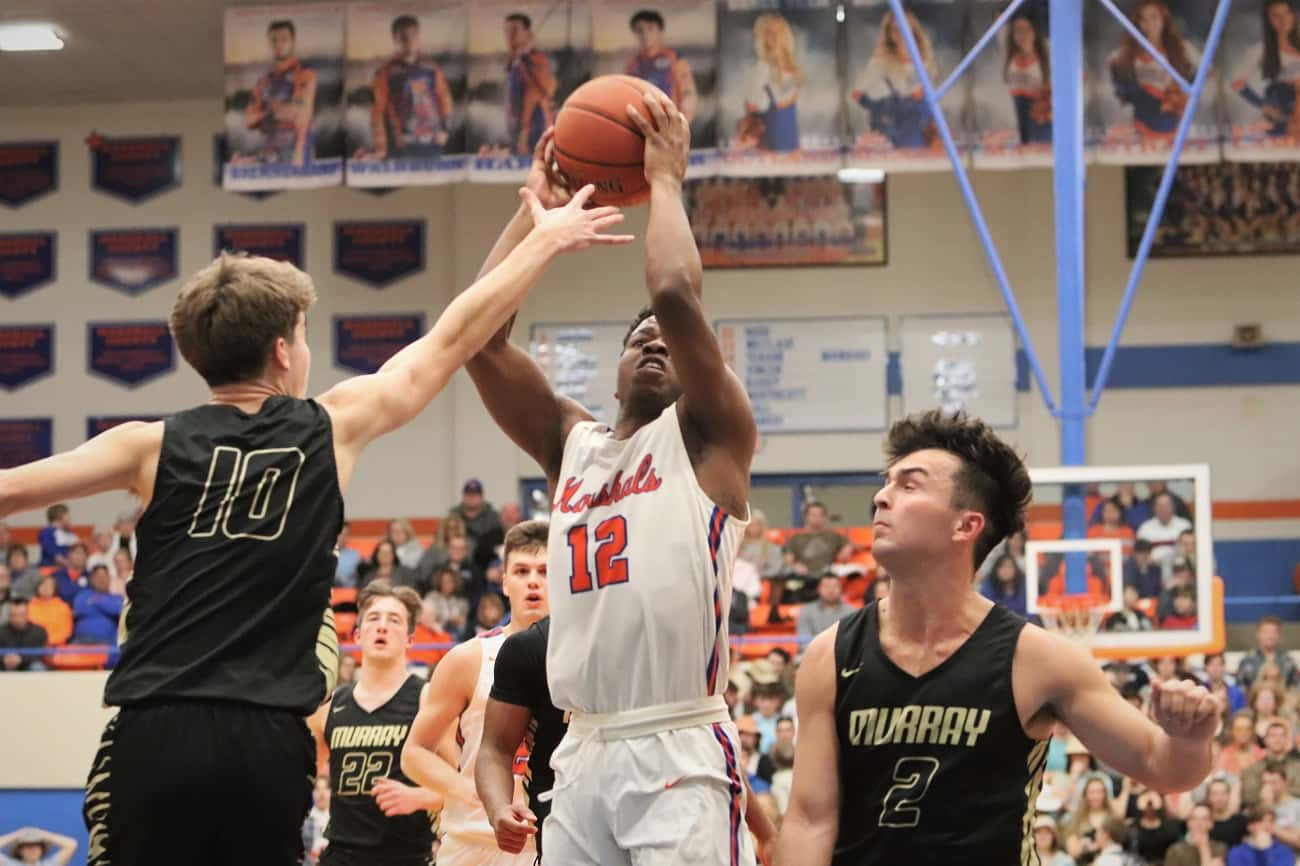 Six ties consumed the third quarter, starting at 32-32, the two teams yo-yoing back and forth with the largest lead going to Murray early in the quarter at 35-32. Harmon put the Marshals up 43-41, Charvelle McCallister swinging it back to Murray by one with a 3-pointer and Harmon again with a basket to put the Marshals back up by one before a final free throw by Whitaker tied it 45-45 going into the fourth quarter.
Whitaker and Harmon exchanged baskets again for the 10th tie of the game at 47-47 before the Marshals took the lead for good at 55-54 with 50.4 seconds to go after Darius Duffy missed the first  of a one-and-one. The Marshals going on to make six of eight in the final 35.9 seconds to win by five.
The Marshals (17-8) will play their final district game at Calloway County on Friday, looking for a district sweep.
Murray      10   27   45   56
Marshall   16   32   45   61
Scoring
Marshall: Zion Harmon 24, Tyler Powell 14, Tyler Stokes 12, Kaden Driver 5, Bryce Flatt 6
Murray: Grant Whitaker 26, Charvelle McCallister 10, Daruis Duffy 7, Hunter Utley 6, Gabe Taylor 5, Trey Boggess 2,
Marshall: FG 20/52, 3 Pt 4/21, FT 17/20, Reb 31
Murray: FG 20/51, 3 Pt 5/19, Ft 11/17, Reb 32