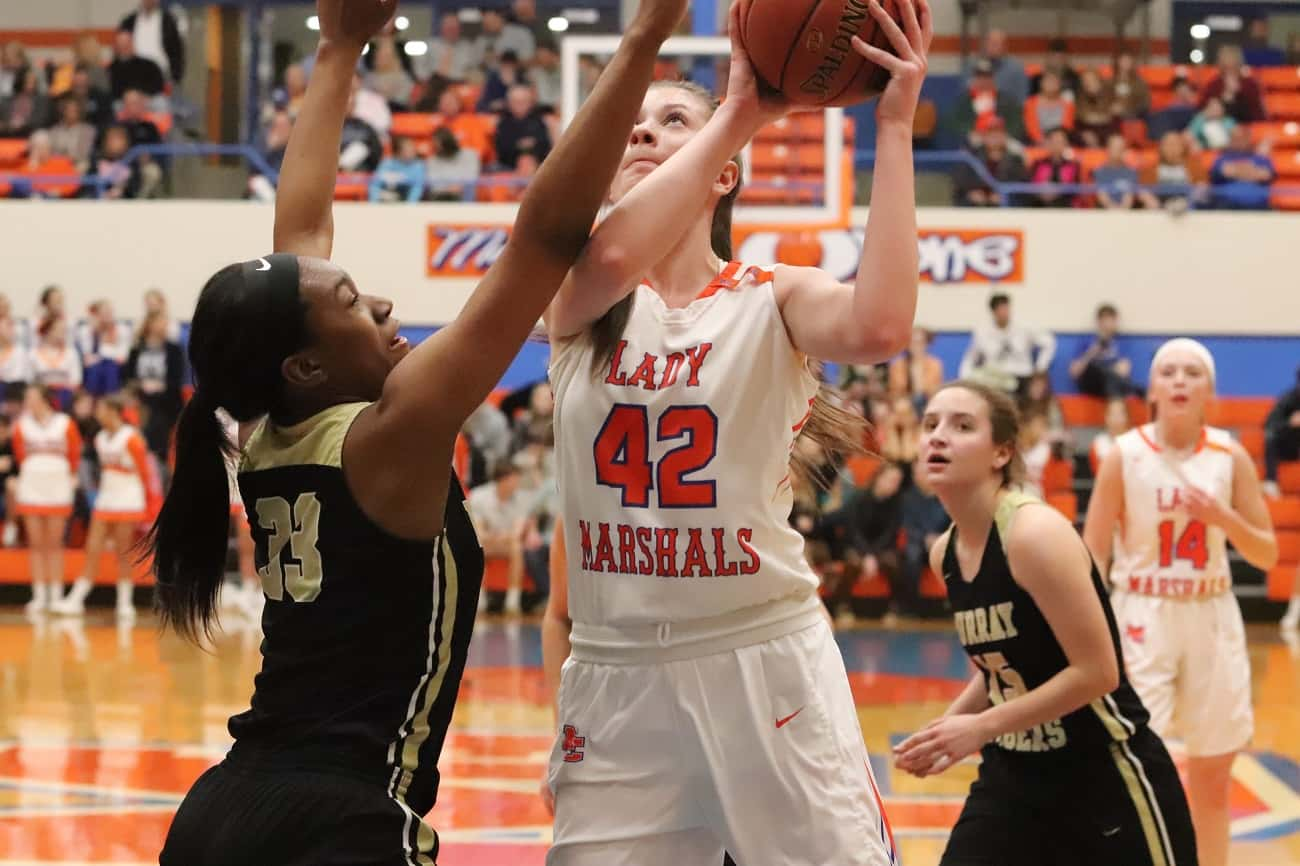 In the sixth game of the season Marshall County beat Murray 65-42, but closing in on tournament time, it could be anyone's night when you play in District 4. After trailing most of the first three quarters and down by one point to start the fourth quarter, the Lady Marshals took a five-point lead with 2:09 remaining and then finished it off at the line, hitting five of six to win their eighth straight game and improve to 18-8.
Halle Langhi led the Lady Marshals with 23 points and was nearly perfect at the free throw line hitting 11 of 12. Angela Geirhart had 18 points for the Lady Tigers, 11 in the first quarter that included three 3-pointers to lead Murray to a 14-10 lead. Langhi scored all but two of the Lady Marshals first quarter points.
Gierhart opened the second quarter with a basket, drawing the foul and adding three more points for a 17-10 Murray lead, their largest lead of the game. They out-scored the Lady Marshals 10-8 in the quarter to lead 24-18 at halftime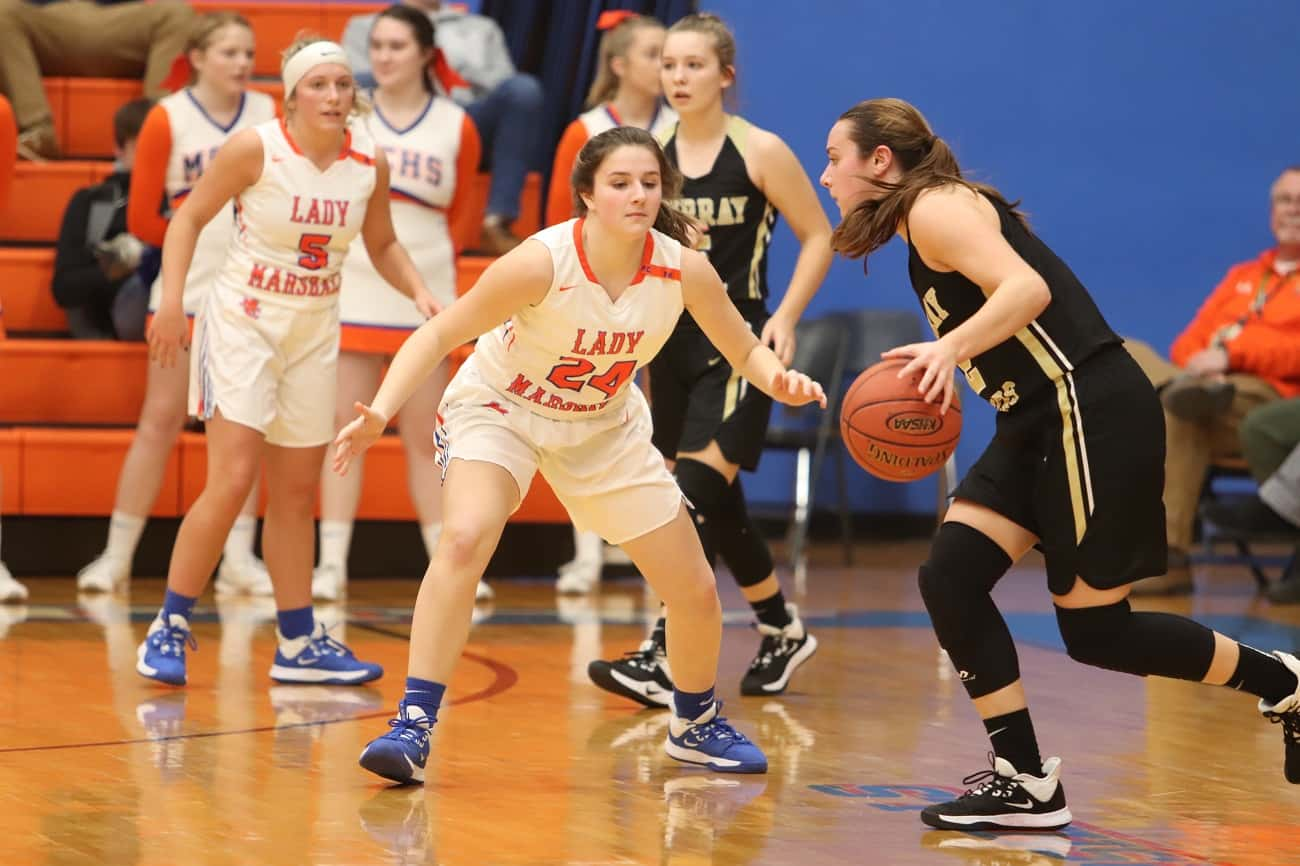 Presley Jezik trimmed the lead down to four points before a three from Makenzie Turley equaled their largest lead of seven again at 27-20. Out-scoring Murray 12-5 behind six points each from Cayson Conner and Langhi, the Lady Marshals tied the game at 32-32. Murray went back up by two but Layne Pea's buzzer-beater three gave them a one point lead going into the fourth quarter.
Gierhart hit two free throws to open the fourth on a 36-35 Murray lead before a 7-0 run put the Lady Marshals up 42-36. Murray cut the lead down to two points with 3:20 left on the clock and with 2:09 to go following a three-point play by Conner, the Lady Marshals were in control hitting key free throws to close out the win and move to 3-0 in district games.
Friday's game at Calloway County will decide the #1 seed in the district tournament. The Lady Marshals beat the Lady Lakers 48-46 on Jan. 24.
Murray      14   24   34   45
Marshall   10   18   35   52
Scoring
Murray: Angela Gierhart 18, Calli Carver 15, Makenzie Turley 10, Alyssa Daughrity
Marshall: Halle Langhi 23, Cayson Conner 15, Layne Pea 7, Mia Teague 3, Jada Driver 2, Presley Jezik 2
Marshall: FG 16/38, 3 Pt 2/9, FT 18/20, Reb 10