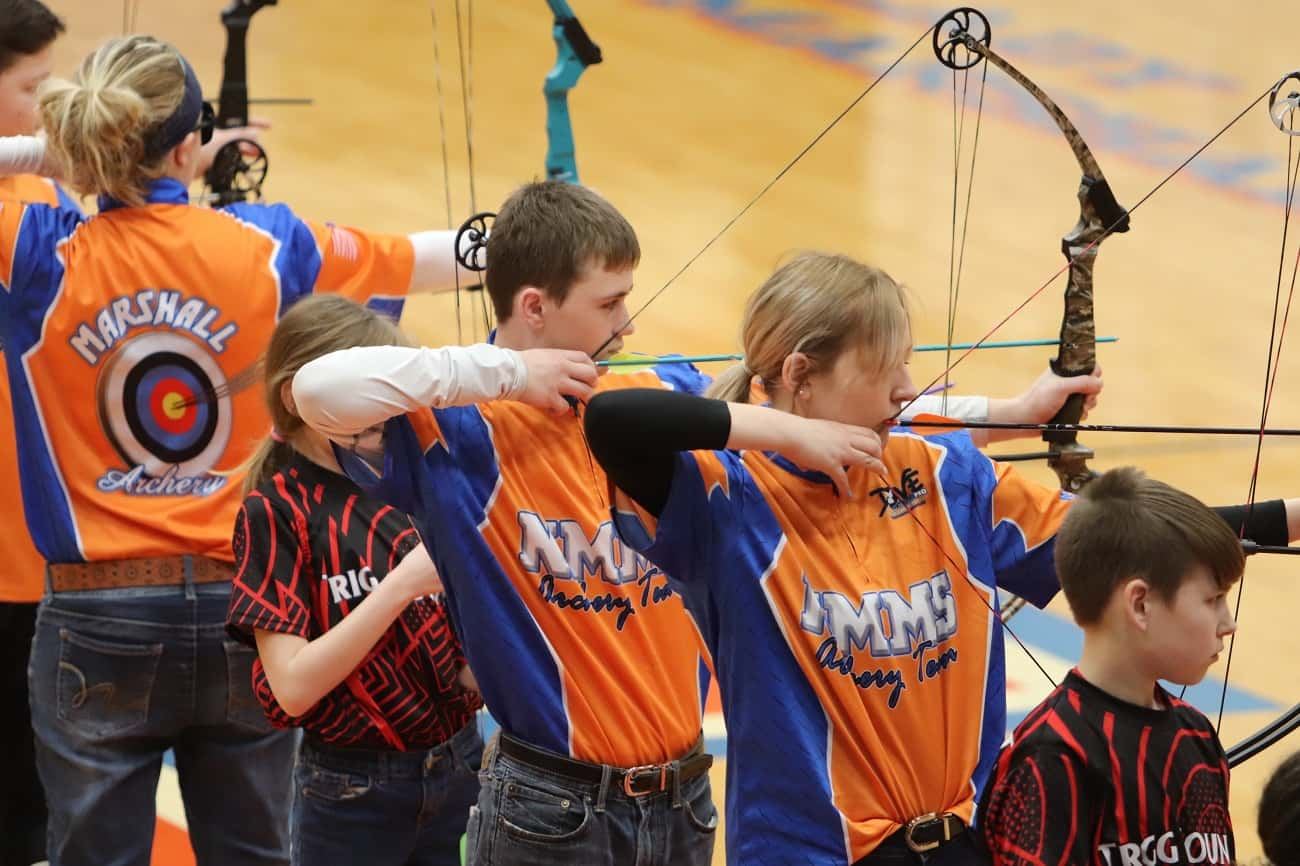 Marshall County Archery hosted a NASP®/IBO 3D Challenge 300 on Friday and Saturday. Graves County took first in the five-school high school division with a score of 1714 (115 tens). Marshall County finished fifth overall with 1621 (64 tens).
The top archer in the boy's high school division was Graves County's Ethan Weatherford scoring 296 (26 tens) and top in the girl's high school division was Haley Doublin from Graves County with 285 (19 tens).
Top scores for Marshall County came from Brent Holley with 277 (14 tens) to finish 18 out of 44 and Bella Barrett with 275 (13 tens), finishing sixth out of 38.
Marshall County High School Results
North Marshall Middle took second overall behind Graves County in the six-team middle school division. Graves County Middle finished with a score of 1642 (80 tens), just 16 points ahead of NMMS with 1626 (86 tens). South Marshall Middle finished sixth with a team score of 1486 (53 tens).
NMMS archers took first in both the girl's and boy's divisions. Christian Jones finished first with 292 (24 tens) and Maci West with a score of 290 (22 tens). Top scoring archers for SMMS were Bailey Hodge with 270 (11 tens) to finish eighth out of 50 and Memphis Ford with 249 (8 tens), finishing 22nd out of 52.
North Marshall Results
South Marshall Results
Christian Fellowship had one competitor, Hoyt Jones, who finished first out of 30 in the elementary boy's division with 267 (15 tens).
Olive Homeschool Co-op top scoring archer was Elle Holbrook with 271 (9 tens) to finish seventh out of 50 among middle school girls.
Olive Homeschool Co-op Results
Click and scroll through a few photos from Saturday's competition.