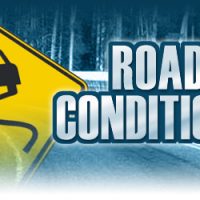 PADUCAH, Ky. (Feb. 7, 2020) — Kentucky Transportation Cabinet highway crews in several District 1 counties rolled out starting around 1:00 a.m., CST, to respond to accumulating snow from several lines of snow flurries that had been moving across the region.
Crews in Trigg, Livingston, Lyon, Marshall and Graves counties have been out mainly spot-treating bridges, overpasses, and other potential trouble spots. Calloway County has been patrolling. Crittenden County put a couple of trucks on the road around 5:30 a.m., to respond to reports of slick spots on hilltops and bridges- mainly in the southern half of the county.
Marshall and Lyon County crews initially assisted with traffic control and establishing a detour for a multi-vehicle crash that blocked the westbound lanes of I-24 on the Tennessee River Bridge at the 29-mile marker.
Only a couple of minor crashes were reported on bridges and overpasses- mainly along I-24 eastward from the Tennessee River bridge crash site. All of those bridges have since been salted.
Motorists who venture out this morning should use appropriate caution. Temperatures are expected to rise above the freezing mark fairly quickly after sunrise.