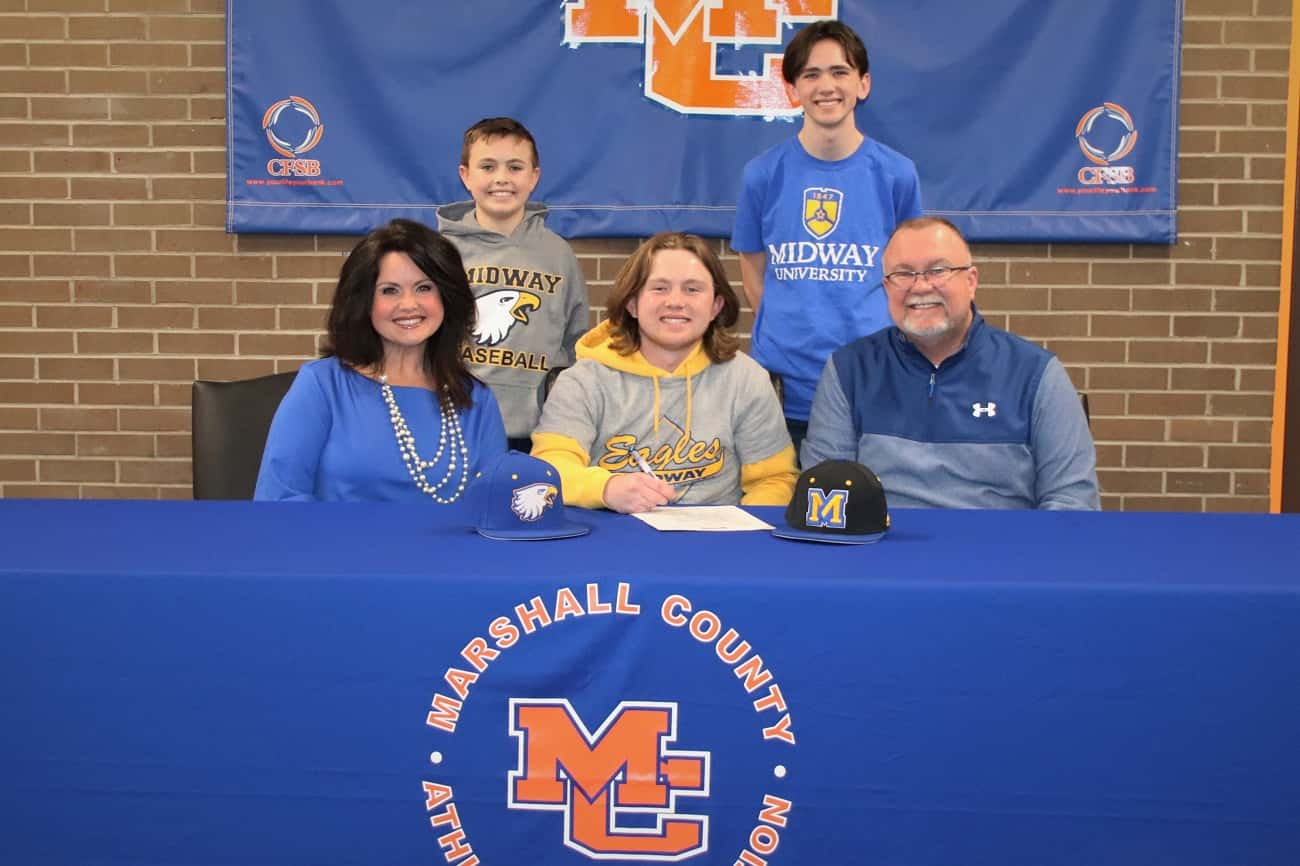 Conner "CJ" Johnson made his commitment official Wednesday at Marshall County High School to continue his baseball and academic career at Midway University in Midway, Ky. Johnson will play under Head Coach Luther Bramblett who is in his fourth year coaching the Eagles and 19th season as a head coach.
A four-year starter for the Marshall County baseball team, Johnson is an infielder and pitcher with a career .305 batting average and .472 OBA (opponents batting average).
"Conner has been a very steady, dependable middle infielder for the Marshals defense", Head Coach Rob McDonald said. "He is alert and always has his head in the game. He is an unselfish offensive player. Conner is disciplined with a variety of offensive skills and has been a valuable cog in the Marshals lineup since his freshman year."
"I'm excited about being able to play baseball at Midway and to hopefully contribute to winning another conference championship." Johnson said. "The university was a good fit both academically and athletically. I'm ready for the next chapter of my baseball career."
In photos below, Johnson was joined at his signing by members of his family, Marshall County baseball coaches, the baseball team and many friends.