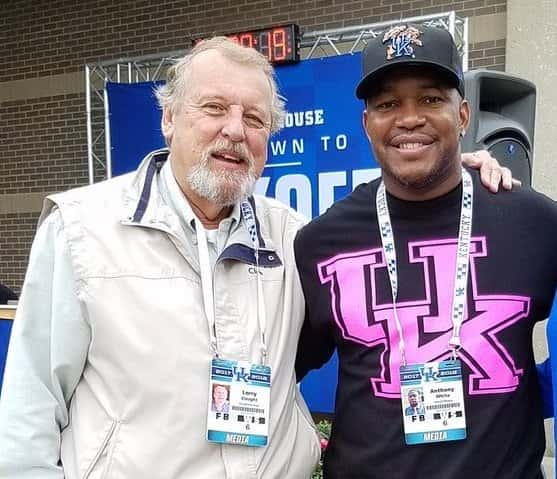 Marshall County Daily is excited to bring to our readers, seven-time winner of the Kentucky Sportswriter of the Year recipient Larry Vaught and his weekly column covering University of Kentucky sports.
Vaught has covered University of Kentucky sports since 1975. He worked at The Advocate-Messenger in Danville for more than 40 years and was the newspaper's sports editor from the mid-1990s through 2015 and still lives in Danville today.
Vaught has a syndicated UK sports column appearing in over 30 newspapers and websites.
Among his many on-air radio appearances, Vaught joins Mark Buerger and Anthony White on WLAP Sunday Morning Sports each week in Lexington as well as appearing each Tuesday with Tom Leach on The Leach Report.
Vaught does a Kentucky Sports Minute each weekday on several stations and is a contributor to Blue Ribbon College Basketball Yearbook and Tops in Lexington magazine. Besides being selected for the Kentucky Sportswriter of the Year award by the National Sportscasters and Sportswriters Association, he has won numerous Kentucky Press Association writing awards.
He is a member of the Kentucky High School Athletic Association Hall of Fame, Danville Schools Hall of Fame, Danville Distinguished Alumni Hall of Fame and 12th Region Boys and Girls Basketball Halls of Fame.
Vaught is a regular at the Marshall County Hoopfest as well as McCracken County's Mustang Madness. Check back each week on Marshall County Daily for Vaught's insights into University of Kentucky sports.