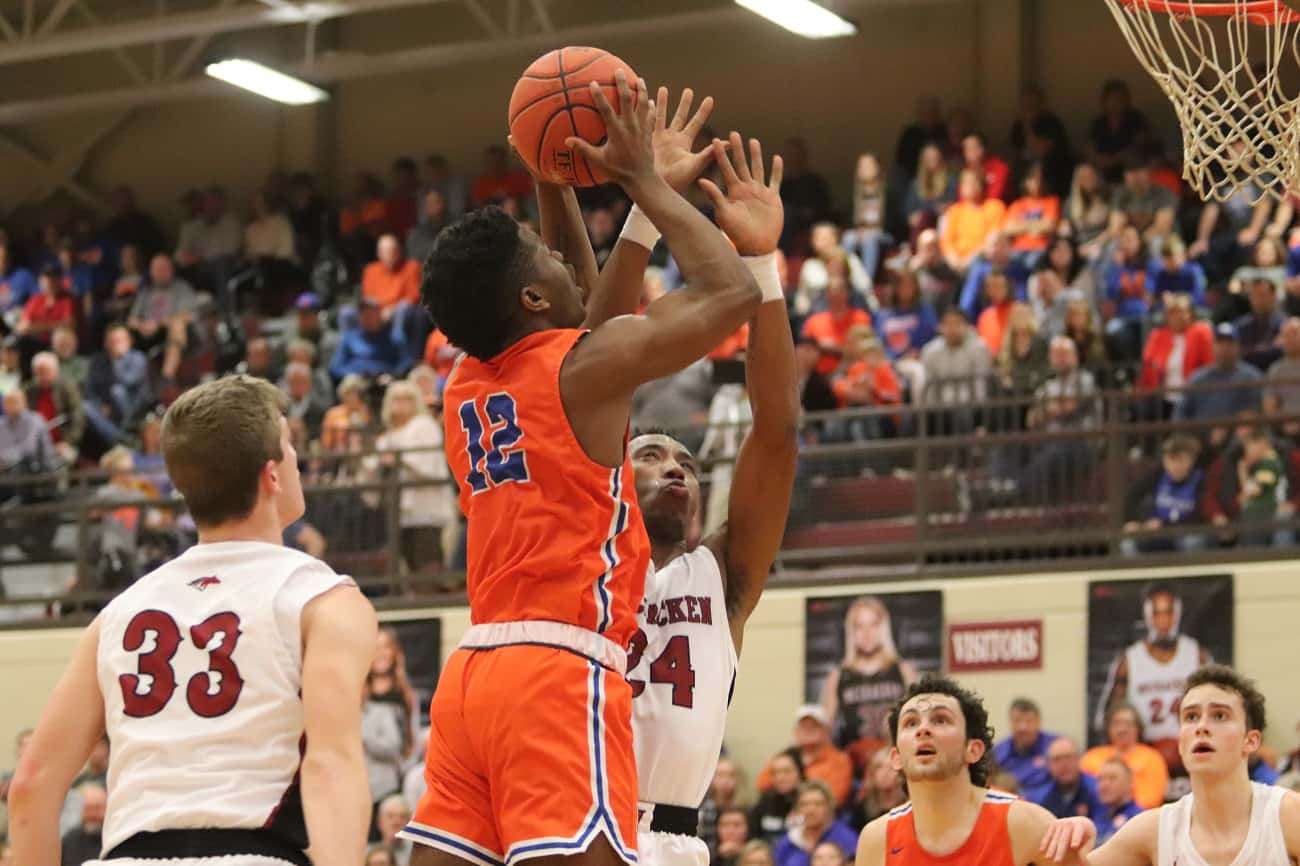 After a 15 point lead slipped away in their first game on Dec. 13 against McCracken County that ended in a 63-59 loss, the Marshals were looking to turn the tables and split the two regular season games with the Mustangs on Friday at Strawberry Hills Pharmacy Gymnasium. It was McCracken County getting the regular season sweep, 58-53, for the third year in a row.
Although proud of their effort, Head Coach Terry Birdsong said in post-game comments, they didn't make shots like they normally make saying, "We played here Friday and Saturday and made 28 threes in two games", adding that no matter what they do, Jackson Sivills always seems to come through when the Mustangs need something big.
An early 5-0 lead on baskets by Zion Harmon quickly diminished on an 11-0 run by McCracken County before a Tyler Stokes scored for the Marshals. Five 3-pointers in the quarter by the Mustangs led to a 20-9 lead with Harmon dropping in a long-range three before the buzzer to cut the lead down to eight.
The Mustangs went back up by 10 on a basket by Ronnie Jones, the Marshals cutting it in half on free throws by Harmon and a three from Stokes to trail 22-17. Two straight from Sivills and it was back to a 10 point McCracken County lead. The Marshals were within four points to close out the first half but a three before the buzzer by Sivills put the Mustangs up by seven.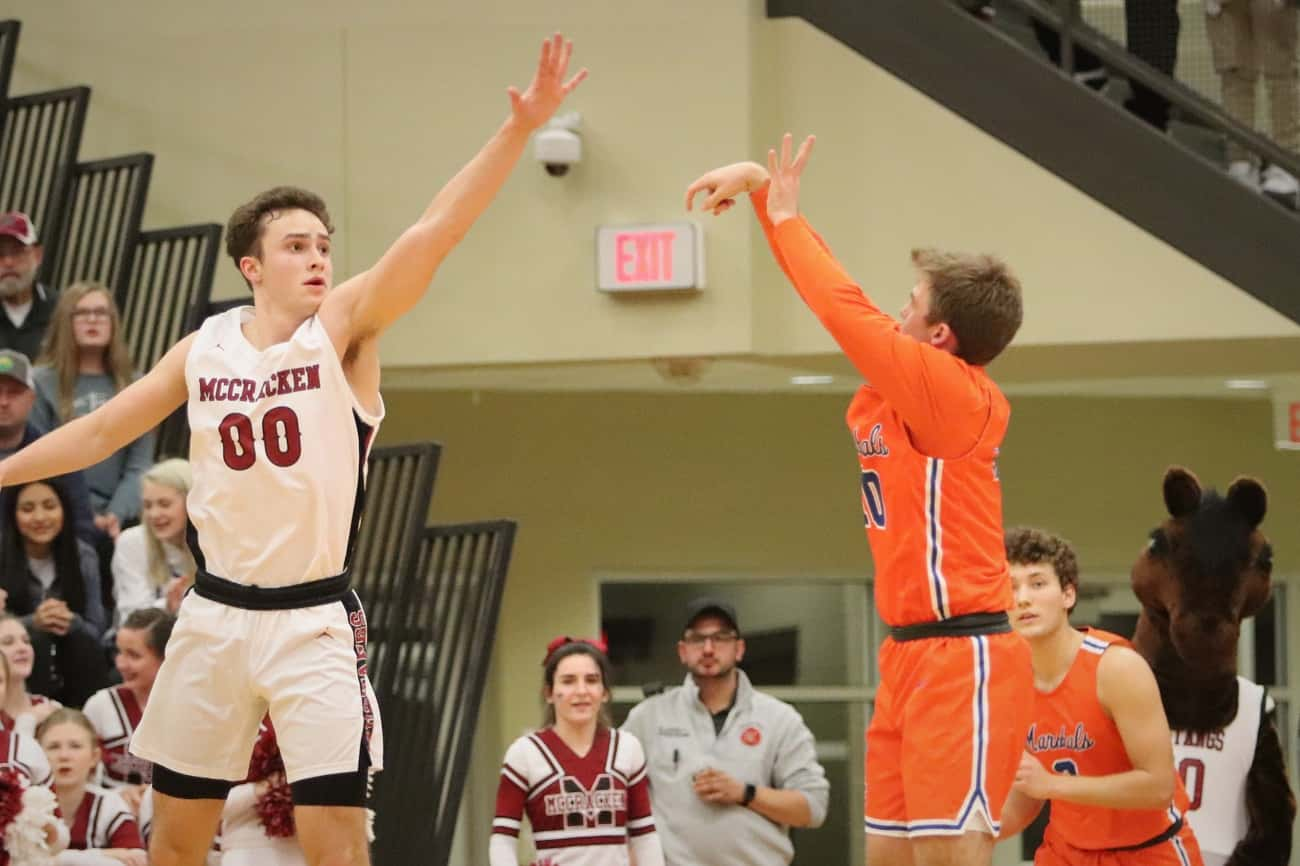 The Marshals out-scored the Mustangs 10-7 in the third quarter to head into the fourth, down by four. A three from Tyler Powell followed by a basket by Stokes gave the Marshals their first lead since the start of the game at 40-39. A three by Ian Hart was followed up with a field goal by Ramon Heard to swing the lead back in favor of the Mustangs by four.
Harmon from beyond the arc cut it back to a one point game but the Mustangs made the shots when it counted, getting another three from Hart and a three point play by Sivills to lead 51-45 with just under two minutes remaining.
Stokes hit a three with 26 seconds to go to keep the Marshals within four points, but forced to send McCracken County to the line, they added three more points to lead by seven. Powell dropped in a three with nine seconds to go to cut it back to four, the Mustangs getting the five-point win on a final free throw by Noah Dumas.
The Marshals (7-9) will be tested again on Tuesday when they play Paducah Tilghman (11-5) at home in a double-header with the Lady Marshals that gets underway at 6:00 pm.
Marshall County         12   25   35   53
McCracken County   20   32   39   58
Scoring:
Marshall County: Zion Harmon 25, Tyler Stokes 14, Tyler Powell 11, Jay Nimmo 3
McCracken County: Jackson Sivills 20, Noah Dumas 15, Ronnie Jones 10, Ian Hart 6, Ian McCune 4, Ramon Heard 3