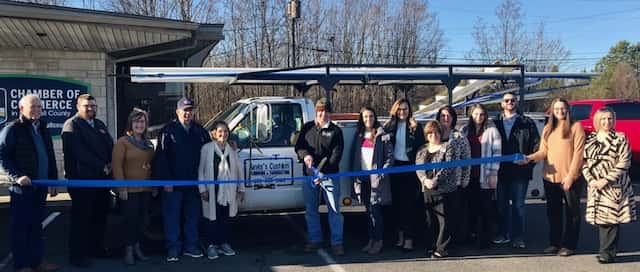 The Kentucky Lake Chamber of Commerce in Marshall County was proud to conduct a Ribbon Cutting for Kevin Sharp and his Kevin's Custom Plumbing & Fabrication business.
Kevin has twenty years of experience in the commercial plumbing profession and is now ready to help out your home or business with those plumbing projects needed such as drain cleaning, water heater replacement, sewer or water line repair, or even running gas piping. He can also handle welding jobs including customized metal hand rails if needed.
Don't put off those plumbing jobs….give Kevin a call today at 270-205-1825 and let him get you fixed up with excellent service and competitive pricing.
Operating hours are Monday through Friday from 8:00 am to 4:00 pm