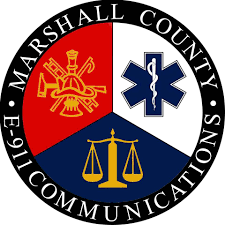 (BENTON, KY, DECEMBER 10) ​ Tuesday December 10th, a certified "intent to terminate" letter was sent to Marshall County 911 dispatcher, Tonya Clevidence from the Marshall Fiscal Court based on violation of the administrative policy. Clevidence will have five days to appeal the termination with the fiscal court.
On Monday, December 9th, Clevidence, was arrested and charged with identity theft and harassing communications by the Murray Police Department.
There is no mention in the complaint of Clevidence using information gained by working as a 911 dispatcher in the alleged communications.
"The individual choices and actions of this employee are not a reflection of Marshall County 911 and the tireless efforts of our telecommunicators to serve the people in our communities. There is a heightened expectation for those who work in a profession of public trust and we take that very seriously. We are committed to providing the highest standard of service and anything less will not be tolerated." Marshall County 911 Director, Chris Freeman