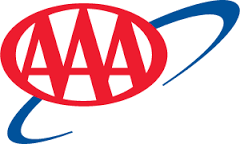 Gas prices in West Central Kentucky are four cents higher this week at $2.330, according to AAA East Central's Gas Price Report.
On the week, most states in the Great Lakes and Central region saw a decrease or no change in gas prices. This was due to gasoline stocks holding steady at 46.4 million barrels and a one percent increase in regional refinery utilization. If refinery rates increase to help build stocks, most motorists in the region could expect gas prices to be cheaper through year-end.
Gas prices are more expensive compared to this time last year in 9 of the 13 states in the region, with these four state averages a dime or more higher: Illinois (+16 cents), Ohio (+16 cents), Indiana (+15 cents) and Michigan (+11 cents). Four other states have more expensive prices but not in the double-digits, including Kentucky (+8 cents). This is not deterring the more than 55 million Americans expected to travel this Thanksgiving, many of whom will adjust to any increases at the pump.
This week's average prices: Western Central KY Average                           $2.330
Average price during the week of November 18, 2019                                  $2.294
Average price during the week of November 26, 2018                                  $2.217
Average prices of unleaded self-serve gasoline in various areas: 
$2.392        Bowling Green
$2.342        Elizabethtown
$2.312        Louisville
$2.259        Owensboro
$2.346        Paducah
On the National Front
For the 49 million Americans hitting the road for the Thanksgiving holiday, they will find gas prices mostly similar, if not cheaper, than last year's holiday. Today's national average is $2.59, which is just a few cents over the 2018 holiday weekend average of $2.57. During Thanksgiving week last year, the national gas price average decreased by a nickel between Monday and Thursday, which could be the case again this year.
At the close of Friday's formal trading session on the NYMEX, West Texas Intermediate decreased by 81 cents to settle at $57.77. However, crude prices increased slightly in recent reports (about a nickel) due to reports that the Organization of the Petroleum Exporting Countries (OPEC) and its partners are likely to extend their current production reduction agreement through the middle of 2020. Price gains were limited by continued market fear that the trade war between China and the U.S. – the world's two largest crude consumers – will reduce crude demand moving into next year. If trade tensions increase this week, crude prices could decrease further.
Motorists can find current gas prices nationwide, statewide, and countywide at GasPrices.AAA.com.