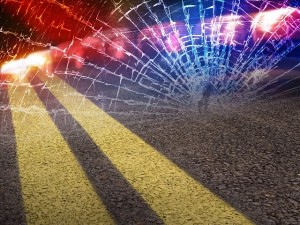 UPDATE:  Crash blocking I-24 westbound at 22mm in Marshall County This is a multi-vehicle crash that is blocking both eastbound and westbound lanes of I-24. Due to additional vehicles involved and crash reconstruction investigation the estimated duration is now 4 hours.
Updates as appropriate.
Kentucky Transportation Cabinet personnel report a crash is blocking Interstate 24 westbound near the 22 mile marker in Marshall County.  This is along I-24 westbound between the I-24/I-69 Exit 25 Interchange and the U.S. 68 Paducah-Reidland Exit 16 Interchange.
Both westbound lanes are blocked at this time.  Eastbound I-24 traffic is restricted to one lane due to emergency response.
Estimated duration is 2 hours.
I-24 westbound traffic should self-detour at the U.S. 62 Calvert City Exit 27 Interchange and follow U.S. 62 eastbound to return to I-24 via U.S. 68 southbound at Paducah-Reidland Exit 16.
Updates as appropriate.
Timely traffic advisories for the 12 counties of KYTC Highway District 1 are available by going to www.facebook.com/kytcdistrict1. You do not have to be a Facebook member to access this page.
Navigate traffic with KYTC, www.511.ky.gov, and Waze, www.waze.com!