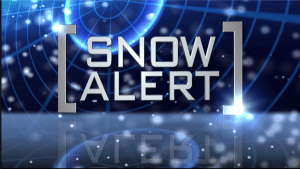 Paducah, Ky. (Nov 11, 2019) –   The Kentucky Transportation Cabinet (KYTC) District 1 Snow & Ice Team is continuing to monitor a round of winter precipitation that is expected to arrive in the Paducah area around mid-afternoon.
The team has placed supervisors on alert for what is expected to be a brief period of freezing rain and sleet followed by snow continuing into the afternoon commute and into the night.  Crews will be called in as needed as the system develops.
According to the National Weather Service Paducah Office, some counties could see snow accumulations of one inch or more. Northern counties of the area are under a Winter Weather Advisory.
Warm pavement and ground temperatures should help to reduce the impact of this event on travel.  However, if snowfall rates are sufficient, slick spots are likely to develop during the afternoon commute.  Motorists are reminded to slow down and use caution- – particularly on bridges and overpasses.  Our Ohio River border counties are likely to have the highest snow accumulation.
Dropping temperatures during the overnight hours will also create the potential for slick spots on the Tuesday morning commute.
KYTC crews start gearing up for snow and ice season in late-October by installing snowplows, salt spreading equipment, and running safety checks.  The KYTC snow and ice season runs from November 1 to April 1.
Motorists are advised to monitor the local weather forecast and carefully watch for changes in localized travel conditions as the system develops through the afternoon and night.
Just as KYTC snowplow operators prepare in advance for slow and ice response, motorists are reminded to check their tire tread, antifreeze, wiper blades, and other equipment on their vehicle.  A winter prep checklist is available at www.ready.gov/winter-weather.
The latest National Weather Service info on this winter weather event can be found at https://www.weather.gov/media/pah/sitreport/SitReport1.pdf and at https://www.facebook.com/NWSPaducah/.
Timely road condition advisories and alerts are available for Kentucky's 12 westernmost counties at www.facebook.com/kytcdistrict1.  You do not have to be a Facebook member to access this page.
A list of snow and ice priority routes is available for each county at https://transportation.ky.gov/Maintenance/Pages/Snow-and-Ice-Maps.aspx