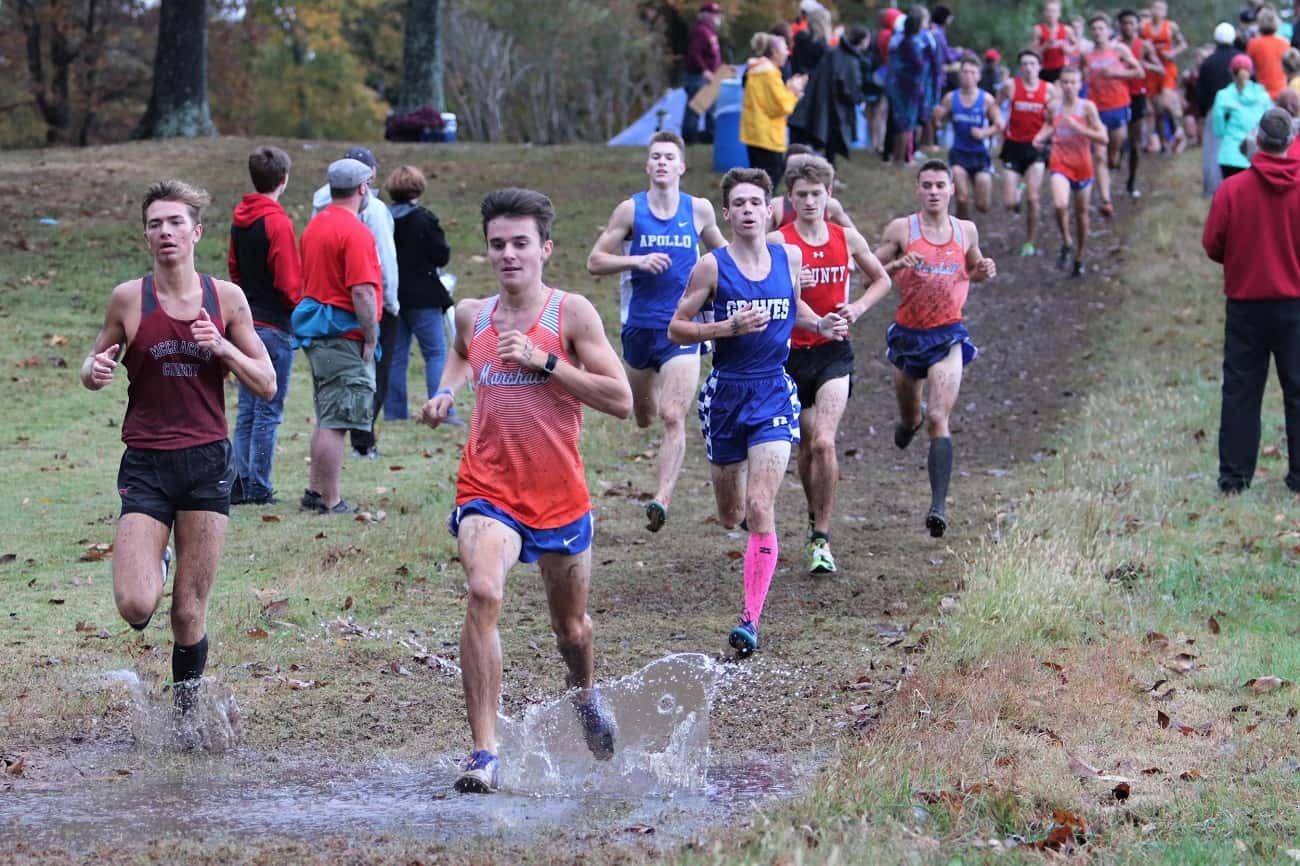 Marshall County hosted the First Region Class 1A, 2A and 3A cross country championships Saturday. The athletes braved rain, wind, more rain and finally a little sunshine in their quest to qualify for the KHSAA State Cross Country Championships in Lexington on November 2nd.
Daviess County swept both the girls and boys races to win the region championship, the 13th straight title for the Lady Panthers. Marshall County girls placed fourth to advance to state and the boys finished second to advance, just four points behind Daviess County.
Top six girl's teams advancing to state; 1st Daviess County, 2nd McCracken County, 3rd Madisonville-North Hopkins, 4th Marshall County, 5th Henderson County and 6th Graves County.
The top six boy's team advancing to state; 1st Daviess County, 2nd Marshall County, 3rd McCracken County, 4th Apollo, 5th Madisonville-North Hopkins and 6th Muhlenberg County.
Joy Alexander, a freshman from Madisonville-North Hopkins, won the girl's race in 20:24.05. Kaycee Kemp had the best finish for Marshall County, crossing the line in 14th place with a time of 22:36.47. Right behind Kemp in 15th place was Gabbi Lovett, finishing in 22:44.21.
Muhlenberg County's Josh Mitchell won the boy's race, crossing the line in 16:32.13. Christian Cosner finished ninth for Marshall County in 17:44.05, Ethan McCarty was 10th in 17:48.77 and Mason Cosner 11th with a time of 17:50.64.
Class 3A next five individuals qualifying for state not on the six teams was Allison Wood (Hopkinsville), Ashley Colburn (Owensboro), Rachel Free(Muhlenberg) , Abby Rumage (Apollo), and Ahmira Pickett (Apollo) for the girls. The boy's five individual qualifiers are Chase Atkins (Hopkinsville), Isaac Lockwood (Graves), Michael Ashley (Owensboro), Chance Jones (Hopkinsville), and Levi Dugger (Graves).
Marshall County results:
| | |
| --- | --- |
| GIRLS | BOYS |
| 14th Kaycee Kemp, 22:36.47 | 9th Christian Cosner, 17:44.05 |
| 15th Gabbi Lovett, 22:44.21 | 10th Ethan McCarty, 17:48.77 |
| 18th Emma Smith, 23:04.61 | 11th Mason Cosner, 17:50.64 |
| 24th Leah Vincek, 23:48.16 | 17th Cade Flatt, 18:06.77 |
| 26th Taylor Bailey, 23:55.28 | 20th Knox Sandlin, 18:12.27 |
| 42nd Alexia Minter, 25:04.45 | 22nd Jackson Miller, 18:28.04 |
| 47th Zoie Swoope, 25:27.26 | 33rd Samuel Lanham, 18:56.64 |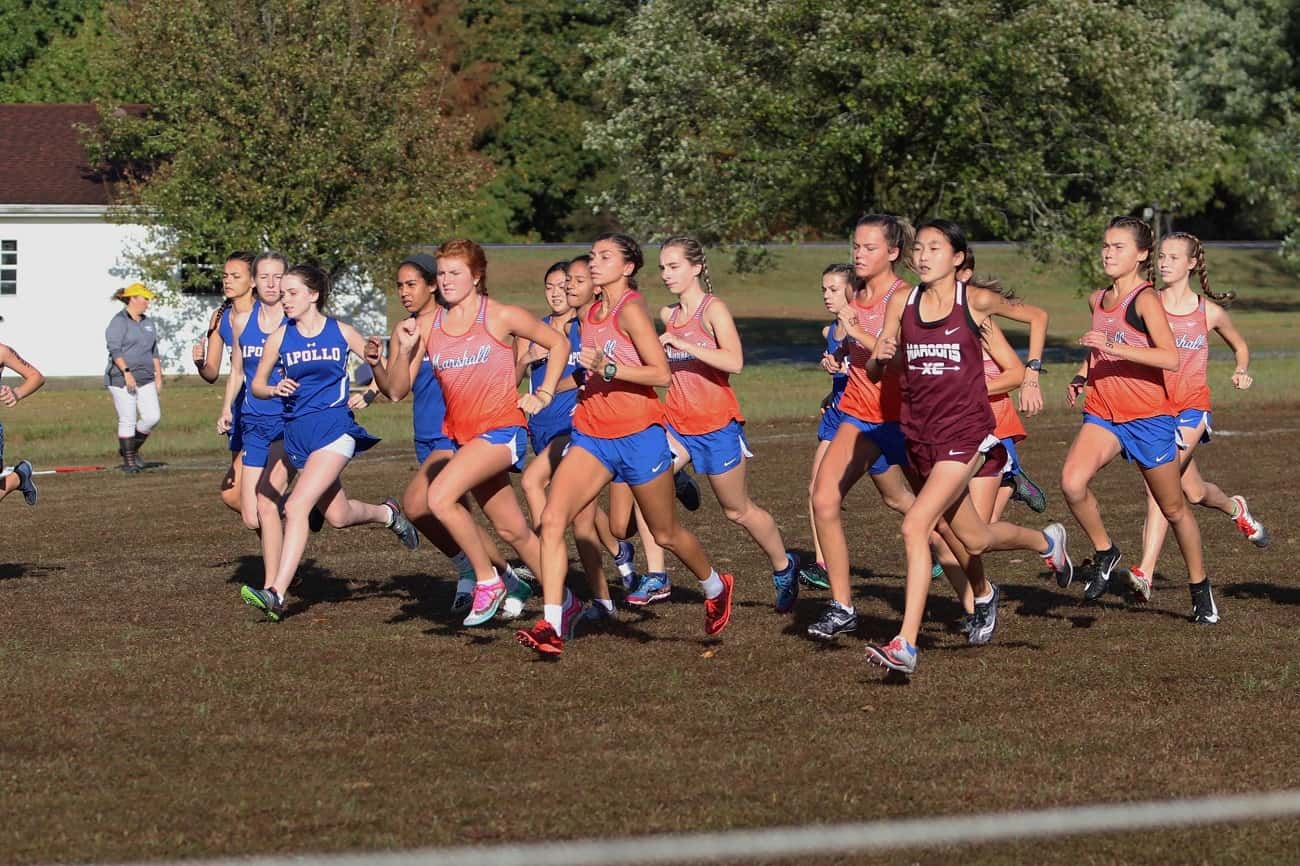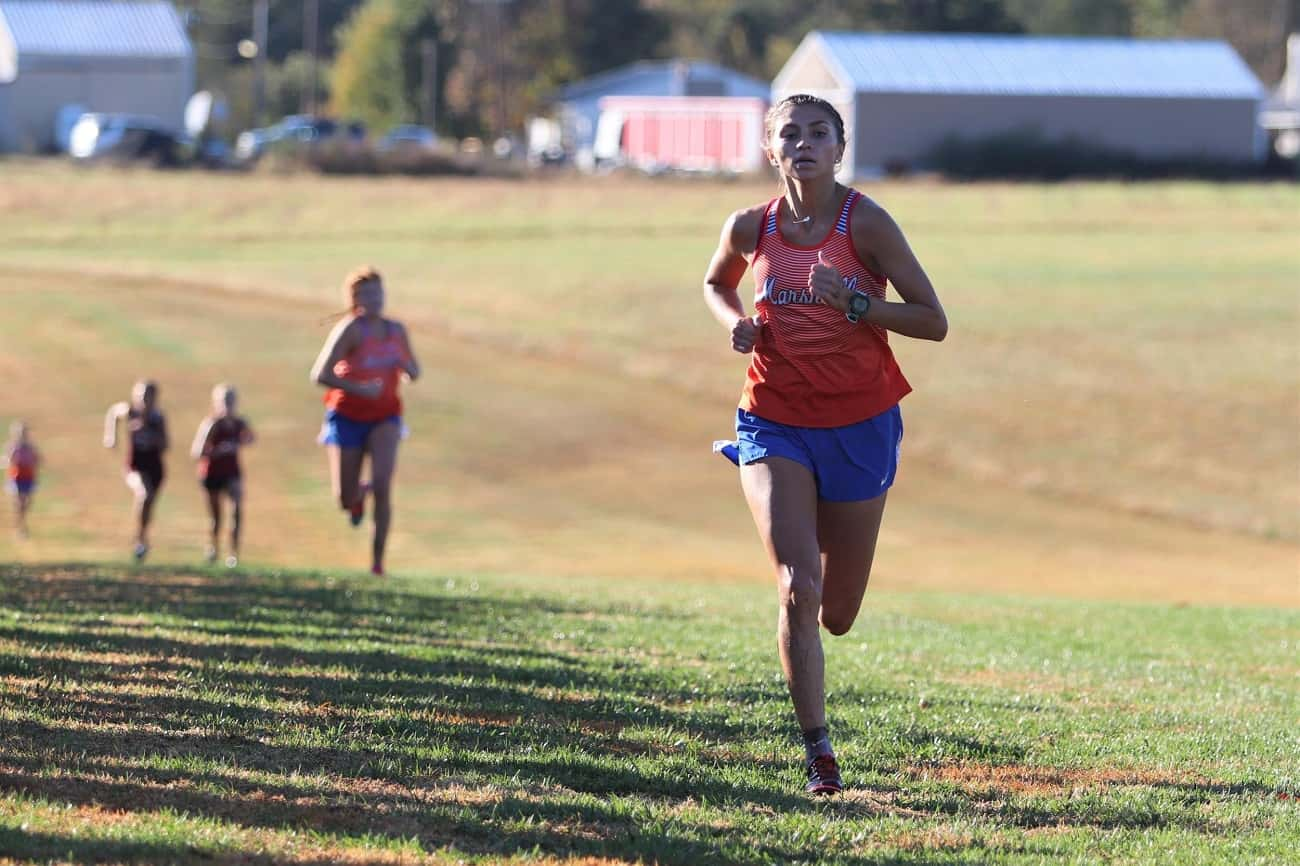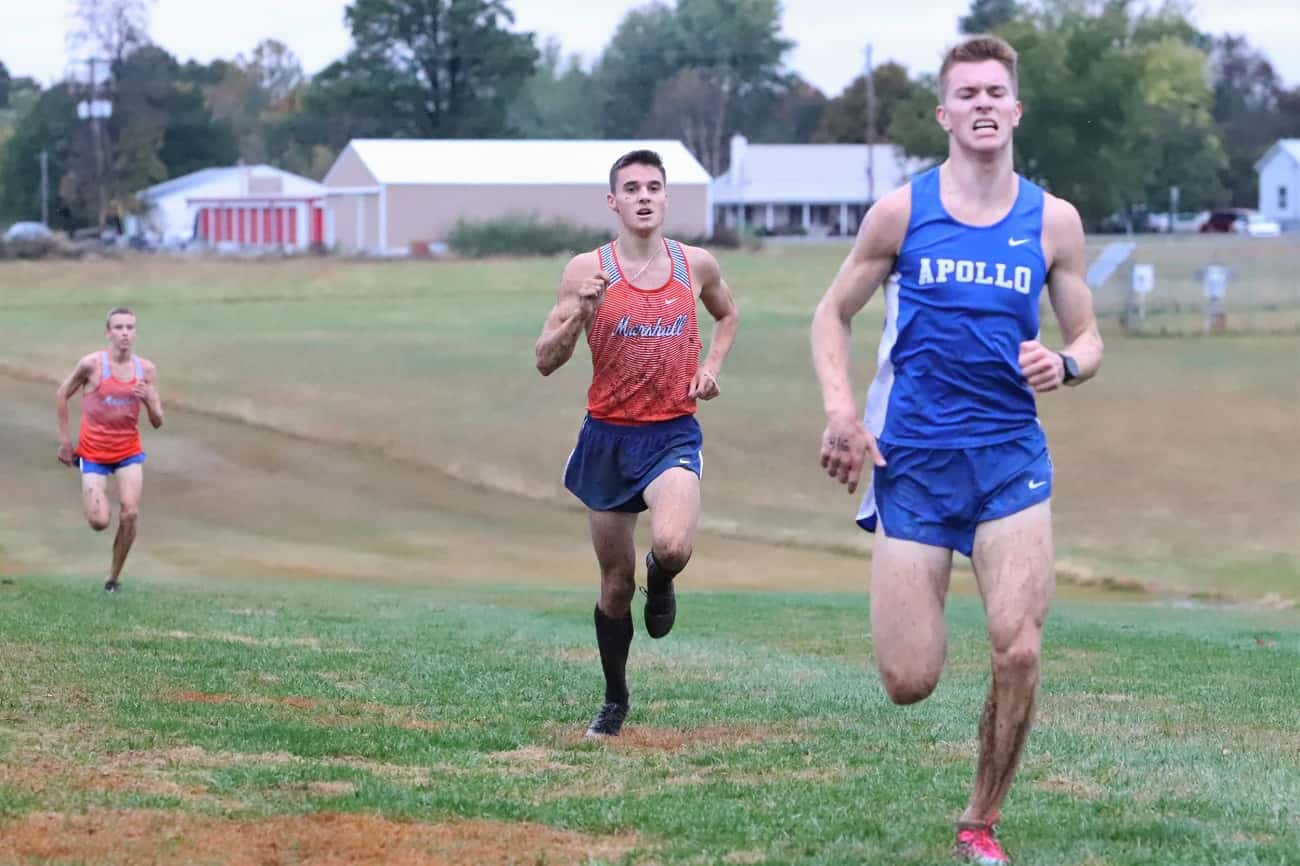 Click to view larger image and scroll through the gallery from Saturday's meet.