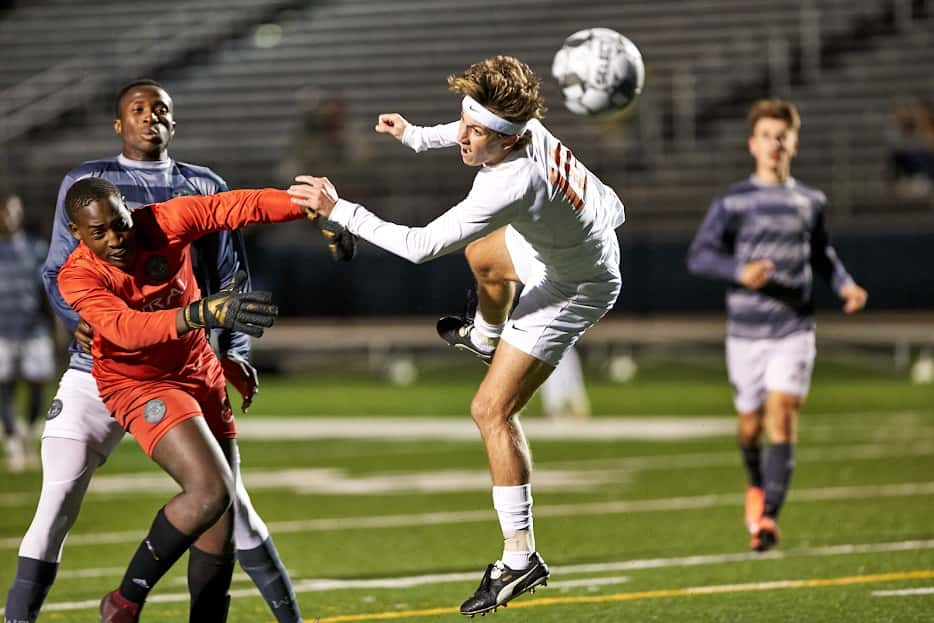 Marshall County and Warren Central played in the KHSAA Semi-State round of 16 teams in the state tournament Tuesday in Bowling Green. The Marshals coming into the game with just two losses this season, both back on August 16th and a record of 20-2-3. This was their first trip to the state tournament in five years.
Marshall County had allowed just 17 goals coming in to the game, ranking third in the state in goals allowed per game, and Warren Central (19-4-1) allowing only 20 from their opponents.
The Marshals had a couple of shots in the first half that went off the post and a good look by Bryson Penn was saved by goalkeeper Allen Nezic. Kaung Hein found the goal for the Dragons with 11 minutes left in the first half and the lead was 1-0 at halftime.
Warren Central's Ahmed Delic scored two minutes into the second half to go up 2-0. Marshall County got on the board on a goal by Drake May scored off a William Lynch corner to cut the Dragons lead to 2-1. Three minutes later, Warren Central went up 3-1 on Delic's second goal with 12 minutes remaining and that would be it, the Dragons moving on and the Marshals 2019 season came to an end.
Warren Central will play Daviess County, a 3-2 winner over Madisonville-North Hopkins, on Saturday in the round of eight. Two seasons ago, Warren Central advanced to the final four, losing to eventual state champion St. Xavier.
Ben Burkeen had four saves for the Marshals and goalkeepers Nezic and Erick Nzoribala combined for seven saves for the Dragons. Burkeen ranks second in the state in complete game shutouts.
Marshall County's eight seniors helped lead the team to their first 20-win season since 2002 and a district and region title. The team achieved the program's 500th win on August 15th over Mayfield and that number is now 517, moving them into third all-time most wins in the state ahead of Trinity (Louisville) with 511. They are the first Kentucky public school to achieve 500 wins.