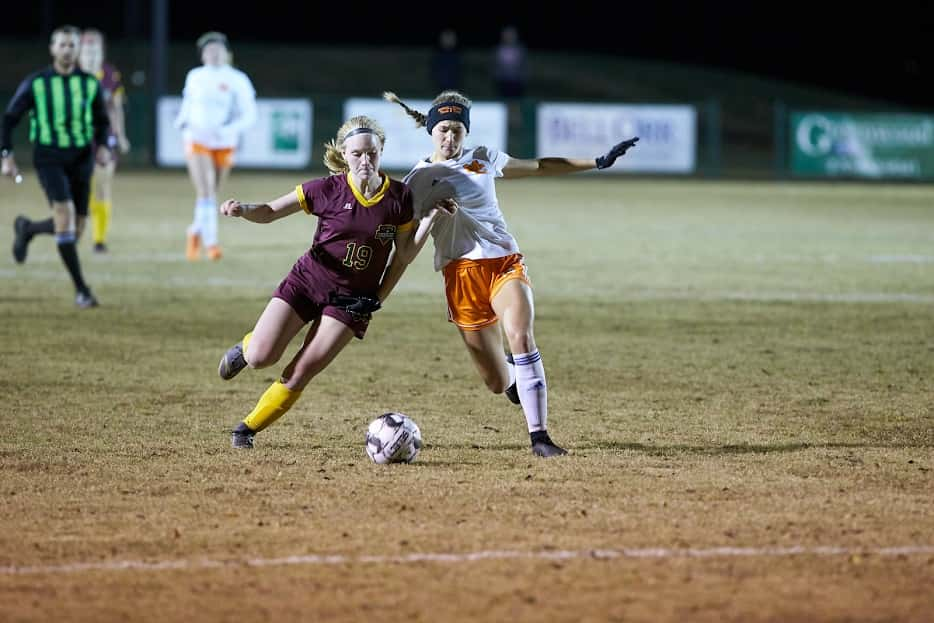 On September 14th, Marshall County and Greenwood played to a 2-2 tie, the Lady Gators without leading scorer Anna Haddock who has committed to Auburn. Haddock scored both Greenwood goals in their 2-1 win over the Lady Marshals Tuesday at Greenwood in the first round of the state playoffs.
The first Haddock goal came at the 13 minute mark of the first half and the second early in the second half. Kelsey Crass scored the Lady Marshals only goal at the midway point of the second half to cut Greenwood's lead to 2-1 and the score held until the final whistle.
Two Marshall County players left the game with injuries in the second half, Loralei Samson and Emma Green.
Greenwood (20-2-3) who has been one of the top ranked teams in the state all season, will play Daviess County on Saturday in the elite eight round. Daviess County beat Henderson County 2-0 to advance. Greenwood has advanced to the elite eight round of the state tournament three of the past four years.
Carlen Whirley had 16 saves against Greenwood and she leaves the Marshall County program with a new shutout record with 17 and ranks first in Kentucky in complete game shutouts. The Lady Marshals defense ranks third in goals allowed per game and Carmen Gunn is 17th in the state this season in scoring with 38 goals.
Nine seniors played their final game for the Lady Marshals, the first group to win three consecutive regional titles in a decade. This year's team broke the program shutout record with 18 and finish the season with an 18-3-4 record, the most wins since the 2013 season.