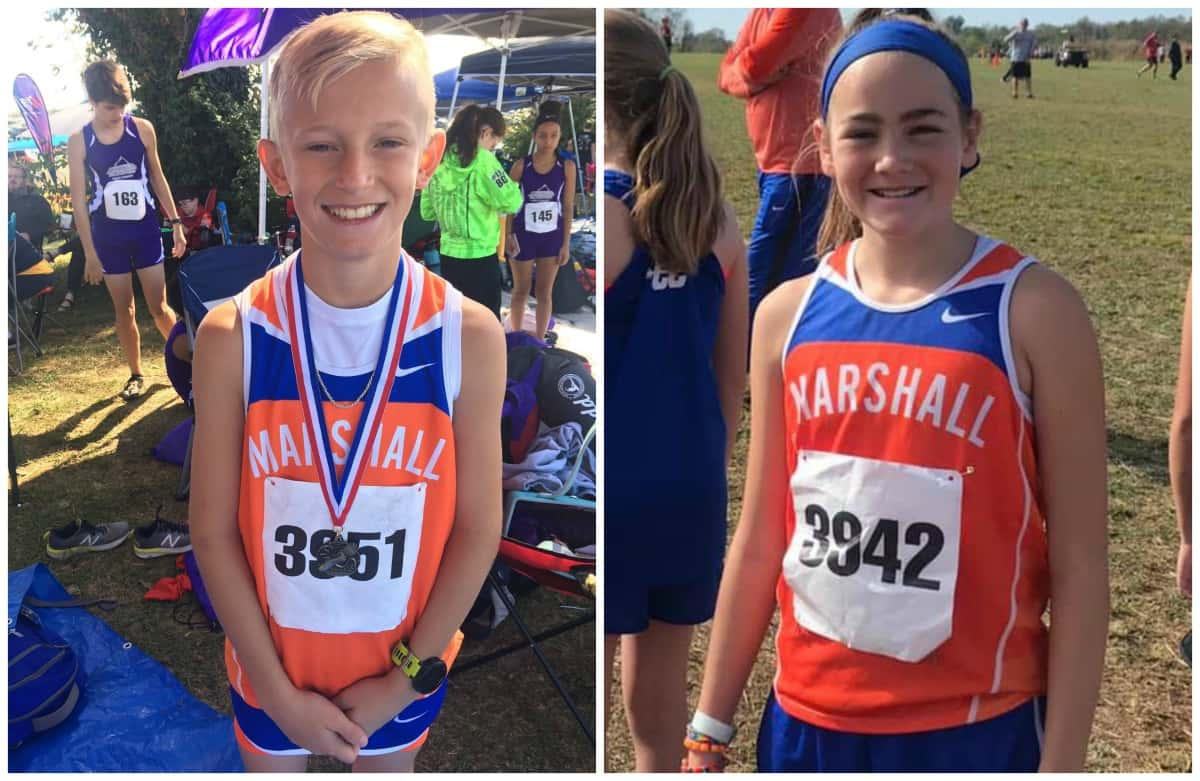 Marshall County middle school cross country team members competed in Saturday's KTCCCA Meet of Champions at Masterson Station Park in Lexington. The top performance came from Kobey Yates in the 6th grade and under division 3K race. Yates finished third in a big field of 435 runners with a time of 10:50.16.
The top finish for the middle school girls came from Eden Sandlin who finished 51st in the girl's 6th grade and under in a field of 403. Eden's time in the 3000 meter race was 12:59.44.
More results from the boys in the 6th grade and under race; Daniel Walker 69th (12:23.32), Brayden Lampert 132nd (13:00.02), Zander Latino 179th (13:20.95) and Sam Martin 326th (14:55.55).
In the girl's 4K middle school race, Elizabeth Barrett placed 210th (19:48.31) in a field of 395 and in the huge field of 508 in the boy's race, Christian Jones was 237th (17:12.68) and Walker Jones 285th (17:40.37).