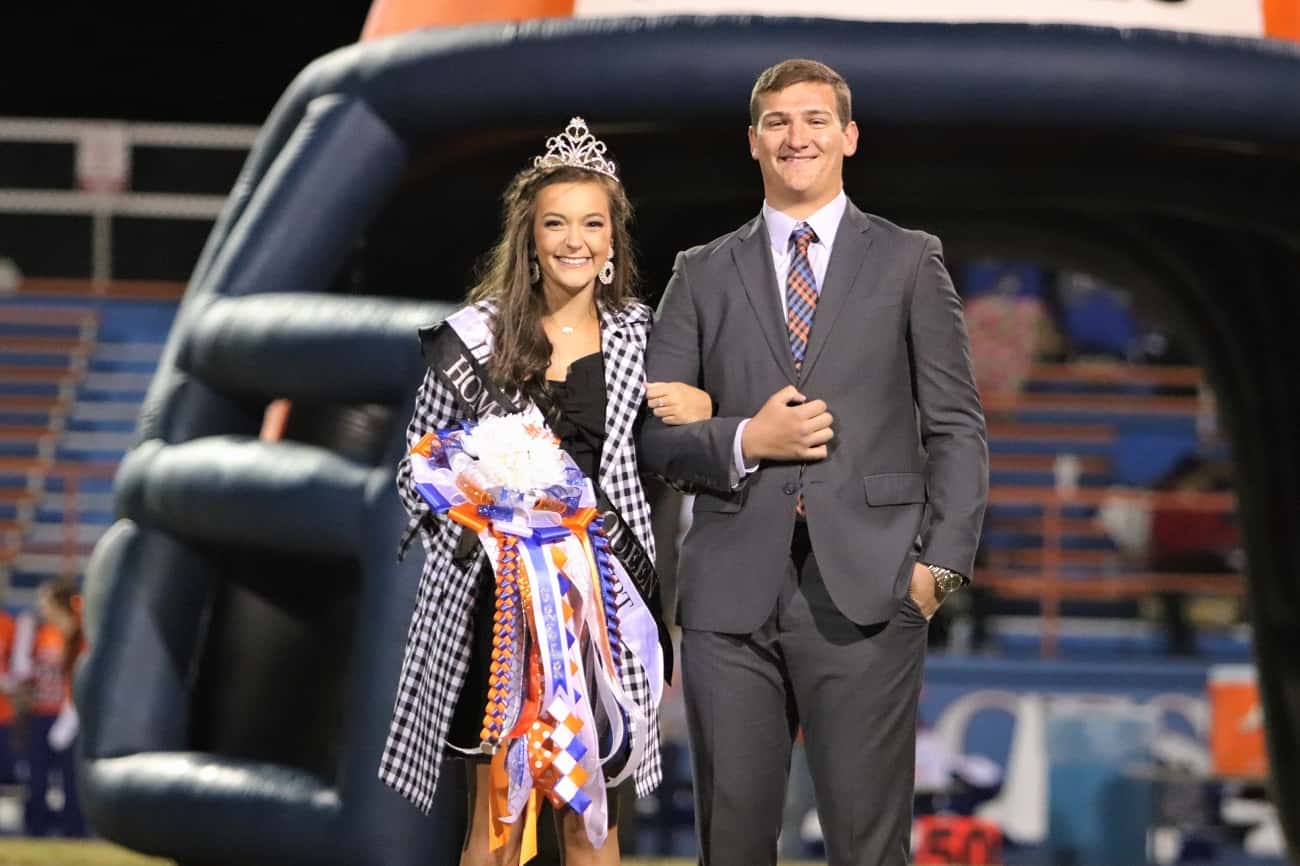 Marshall County celebrated Homecoming festivities during halftime of the Marshall County versus Apollo football game. Senior Greer Tynes was crowned 2019 Homecoming Queen, escorted by Senior Riley Harris. Tynes was crowned by 2018 Homecoming Queen, Alec Jones.
Senior Queen Candidates were Carmen Gunn, Mailie Oglesby, Greer Tynes and Riley Francis. Junior Representatives were Hope Frizzell and Cayson Conner. Sophomore Representatives were Maizie Martin and Tia Thorpe. Freshman Representatives were Tess Moore and Kaylin Denfip.
Senior escorts were Tyler Stokes, Joseph Roberts, Tyler Powell, Jonathan Roberts, Chase Riley, CJ Johnson, Riley Harris, Isaiah Neeble, Nate Garland, Justin Wilson and Ben Staples.
The student-body will celebrate Homecoming with a dance Saturday evening.