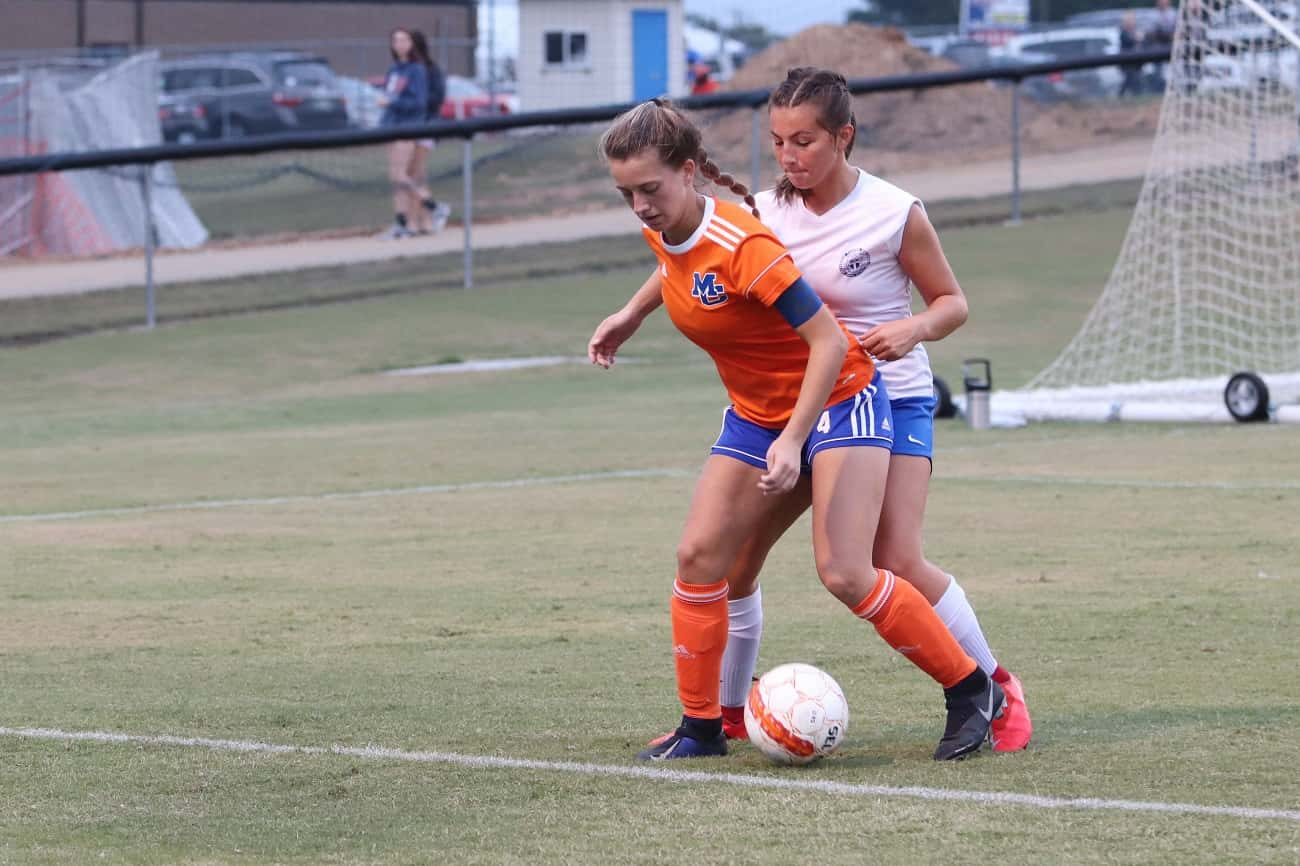 Marshall County and Paducah Tilghman girls last played exactly one year ago to the day on October 15th in the 2018 First Region semi-final, the Lady Marshals winning that game 6-0. Tuesday night in Draffenville, the Lady Marshals matched that win a year ago with another 6-0 shut out to move on to Friday's 5:00 championship game against the winner of Wednesday's McCracken County/Calloway County game. That game postponed from Tuesday due to weather.
Carmen Gunn scored the first goal at the 13 minute mark of the first half on an assist from Hope Howard. The goal was Gunn's 90th career goal and she picked up her 91st less than five minutes later, heading it in off a cross kick by Kallen Fuller. The third goal of the first half was scored by Mia Teague with an assist from Gunn.
Three second half goals came from Gunn for the hat trick, moving the ball past the Tilghman goalkeeper and into the goal. Kallen Fuller scored to make it a 5-0 game and the sixth goal was scored by Whitley Watwood on a free kick that sailed over the keeper and into the net.
This was the 17th shutout of the season for the Lady Marshals, goalkeeper Carlen Whirley's 16th and they improve to 17-2-4 heading into Friday's region championship.