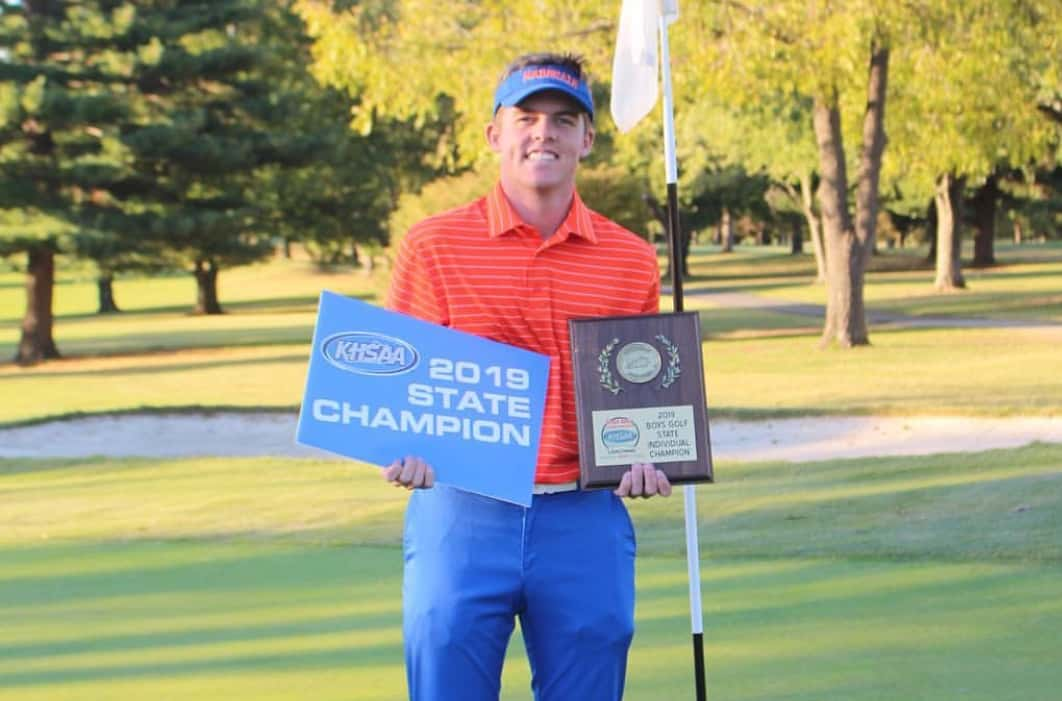 Jay Nimmo is the 2019 KHSAA State Golf Championships individual medalist, winning the title by two strokes over 2018 champion John Marshall Butler from Trinity. Nimmo finished even par on Saturday to finish 3-under for the tournament. Butler shot 2-under on Saturday to finish 1-under par.
The Marshals finished fourth in the state at +39 (308-307=615). Taylor County defended their 2018 state title, after shooting three strokes better Saturday (305-301=606), moving from third place on Friday to take the win by two strokes over second place Trinty (298-310-608). Lexington Christian Academy led after the first round but fell to third overall on Saturday (297-312=609).
The Marshals were paired with the teams from Bowling Green and Estill County in Saturday's second round. Bowling Green finished fifth (+44) and Estill County sixth (+54).
Marshall County scores:
1 Jay Nimmo -3 (69-72=141)
T22 Tyler Powell +9 (76-77-153)
T40 Camdyn McLeod +13 (80-77=157)
T64 Trey Wall +20 (83-81=164)
T103 Preston Futrell +45 (96-93=189)
First Region players making the cut final placement/scores:
Peyton Purvis, St. Mary +11 ( T31, 75-80=155)
Sammy Greenwell, Crittenden County +15 (T47, 72-87=159)
Conner Kirkham, McCracken County +17 (T55, 81-80=161)
Ty Gallimore, Calloway County +23 (T77, 80-87=167)
Roco Zakutney, St. Mary +27 (T86, 79-92=171)