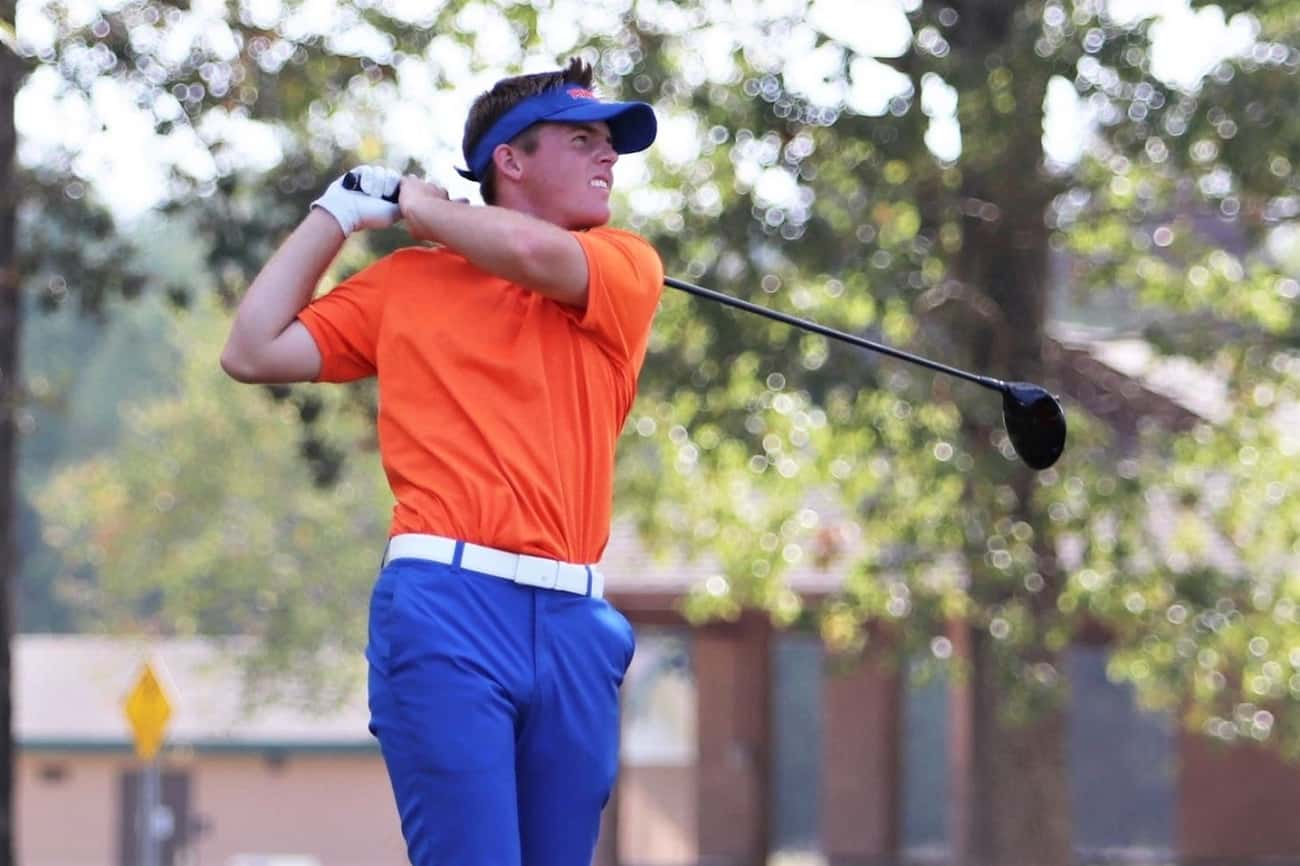 Round one of the boy's KHSAA State Golf Championships in Bowling Green is in the books and Marshall County's Jay Nimmo is at the top of the leader board with a 3-under par 69. Trinity's Rex Gillaspie is two strokes back in second place and Reese Sexton of Wayne County is in third place at even par.
As a team, the Marshals are in fourth place, just three strokes back of defending state champion Taylor County. Lexington Christian Academy leads after the first round at +9 (279) followed by Trinity, one stroke back at +10  (280). Taylor County is +17 (305) and Marshall County +20 (308).
The Marshals began teeing off on Friday at 7:45 am and were paired with Trinity (Louisville) and Taylor County. Trinity's John Marshall Butler is the reigning individual state champion and was paired with Nimmo and Luke Coyle of Taylor County. Butler and Coyle both finished their first rounds tied for fifth at 1-over 73.
Behind Nimmo's first place 3-under 69, Tyler Powell finished tied at 24th with +4 (76), Camdyn McLeod is +8 (80) tied at 52nd, Trey Wall is tied at 84th with +11 (83) and Preston Futrell finished at +24 (96) tied for 140th.
Marshall County tee times on Saturday start at 11:30 off of hole #10 and they will be paired with Bowling Green and Estill County.