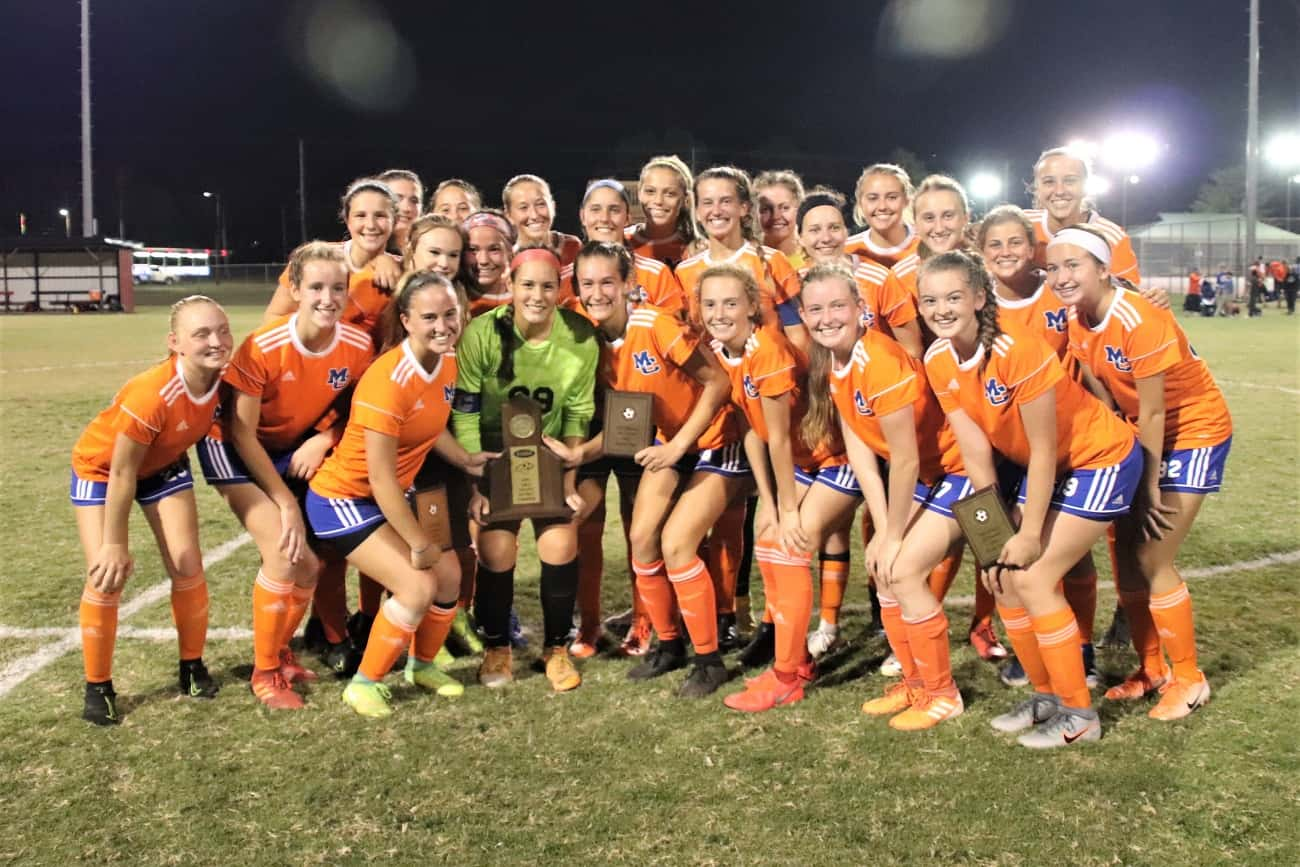 Marshall County has only lost two games this season, one of those came at the hands of Calloway County who the Lady Marshals met in Thursday's First District Championship. Both regular season games between the two teams have ended 1-0 but on Thursday, the Lady Marshals found the net twice to earn the 2019 title by a final score of 2-0.
Just under six minutes into the first half, Kallen Fuller scored for the 1-0 lead and the second goal came from Carmen Gunn, her 35th of the season, on a direct kick following a foul 13 minutes into the second half.
This was the Lady Marshals third straight District Championship and 19th in program history. Marshall County will host the Regional Tournament which gets underway next week.
"The early goal was nice", Head Coach Michael Boone said. "Getting the early goal kind of takes the piano off our chest and we were able to play a little more. I thought Tuesday night we played not to lose as opposed to just go win, so I challenged them tonight to keep that in mind. Stuck to the game plan more than we did against Murray."
Boone recognized the play of his veteran defenders and goalkeeper that have now recorded 16 shutouts this season, a program record.
Marshall County will play Paducah Tilghman on Tuesday at 5:30.
All-District Team: Deborah Garcia (Mayfield), Apirada Chetawatee (Murray), Zoe Stom (Calloway County), Sydney Gream (Graves County), Sofia Bayer (Marshall County), Grace Dobrose (Mayfield), Angela Gierhart (Murray), Elle Carson (Calloway County), Brooke Fralicx (Graves County), Carmen Gunn (Marshall County), Anna Hill (Calloway County), Nichole Bradley (Graves County), Loralei Samson (Marshall County), Raychel Mathis (Graves County), Whitley Watwood (Marshall County), Carlen Whirley (Marshall County)