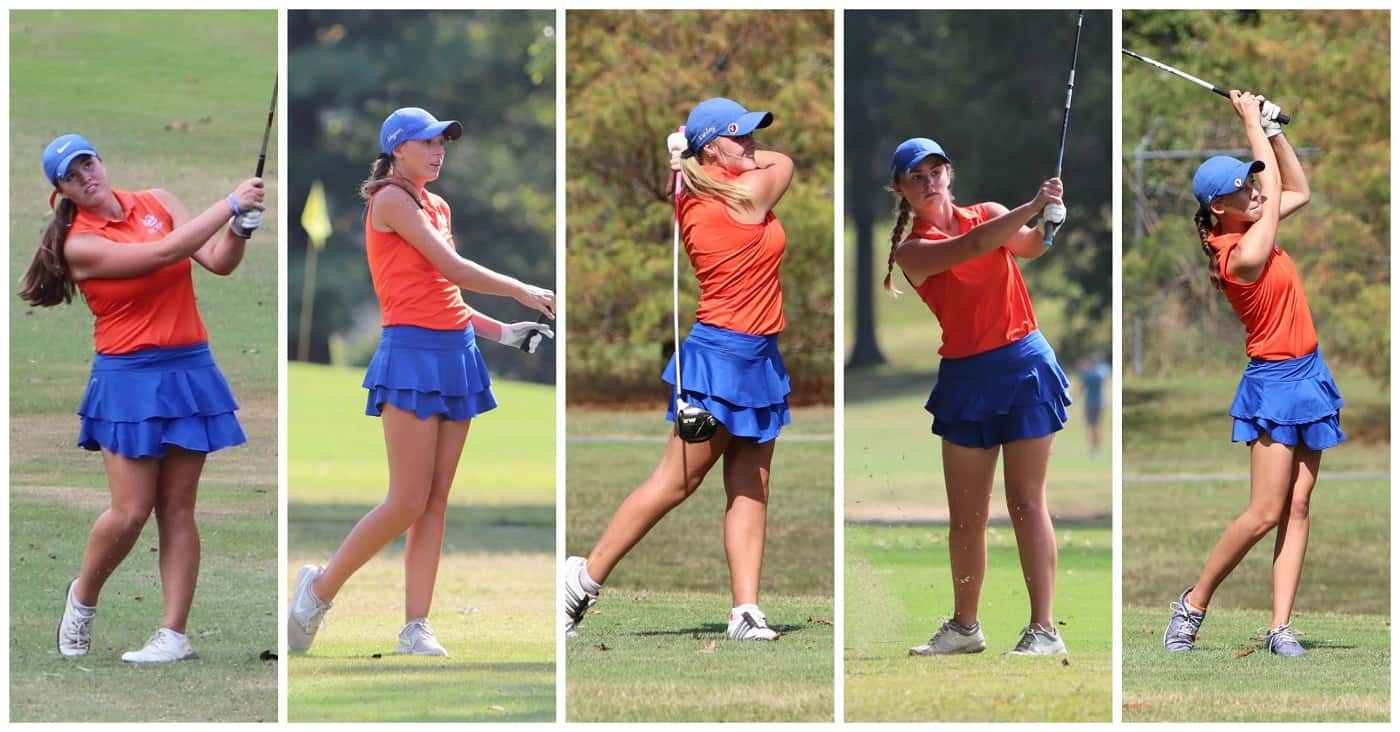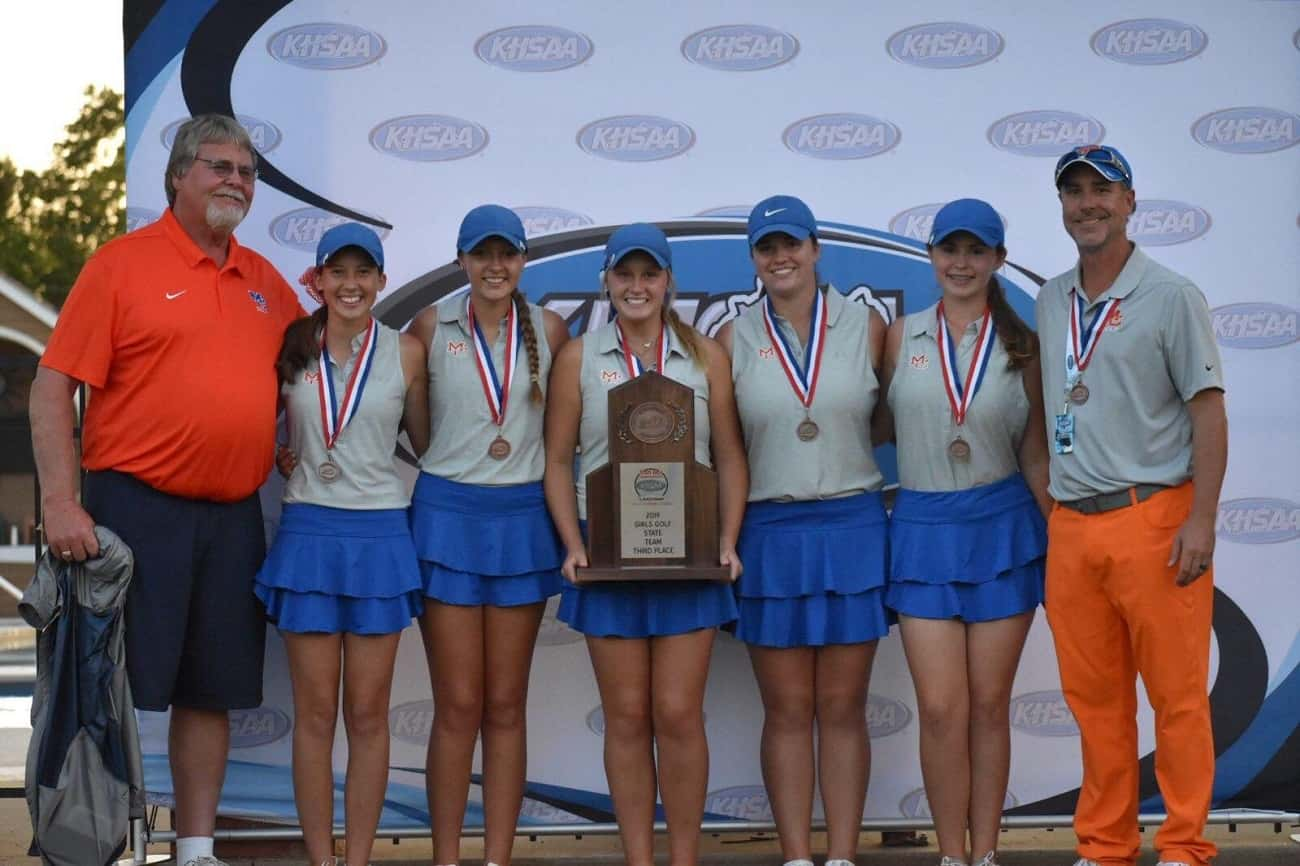 Going into Wednesday's second round of the KHSAA State Golf Championships, the Lady Marshals were tied for fourth with the 2018 State Runner-up Sacred Heart. The Lady Marshals shot six strokes better in the second round of play Wednesday to take third in the state. Sacred Heart finished nine strokes back to finish fourth.
Lexington Christian Academy won their second straight state title by 42 strokes over South Warren. Lexington Christian finished +56 (313-319=632), South Warren finished runner-up at +84 (333-327=660) and Marshall County finished the two-day tournament at +98 (340-334=674).
After a 10-over par 82 in the first round on Tuesday, Savannah Howell improved by eight strokes on Wednesday to finish tied for eighth at +12 (82-74=156) for the top Marshall County score. Megan Hertter followed up her 7-over par on the first day to improve by one stroke on day two to finish tied for 12th at +13 (79-78=157), just one stroke behind Howell.
Kenley Luksic improved her first round by one stroke on Wednesday to finish tied at 59th with +29 (87-86=173). Sarah Umbarger finished tied for 91st at +50 (92-102=194) and Elsie Riley improved by five strokes in the second round, finishing at +53 (101-96=197).
Boyd County's Olivia Hensley held her first round lead to win the individual state title, finishing with a 2-under par 142 (69-73). Laney Frye of Madison Central held on to second place, finishing with a 5-over 149 (69-80) and Faith Martin from South Warren finished third with an 8-over par 152 (78-74).
McCracken County's Jessica Stephens posted the top First Region result, finishing fourth at +9 (77-76=153) followed by Howell in eighth.  Hertter and Lyon County's Cathryn Brown (81-76=157) both finished at +13 to tie at 12th. Murray's Mary Browder Howell finished tied for 24th with +18 (80-82=162). Ellie West from Graves County finished 27th at +20 (79-84=164), Lauren Gilchrist of Crittenden County finished tied for 32nd at +21 (83-82=165) and St. Mary's Margaret Butts finished tied for 54th at +27 (83-88=171).