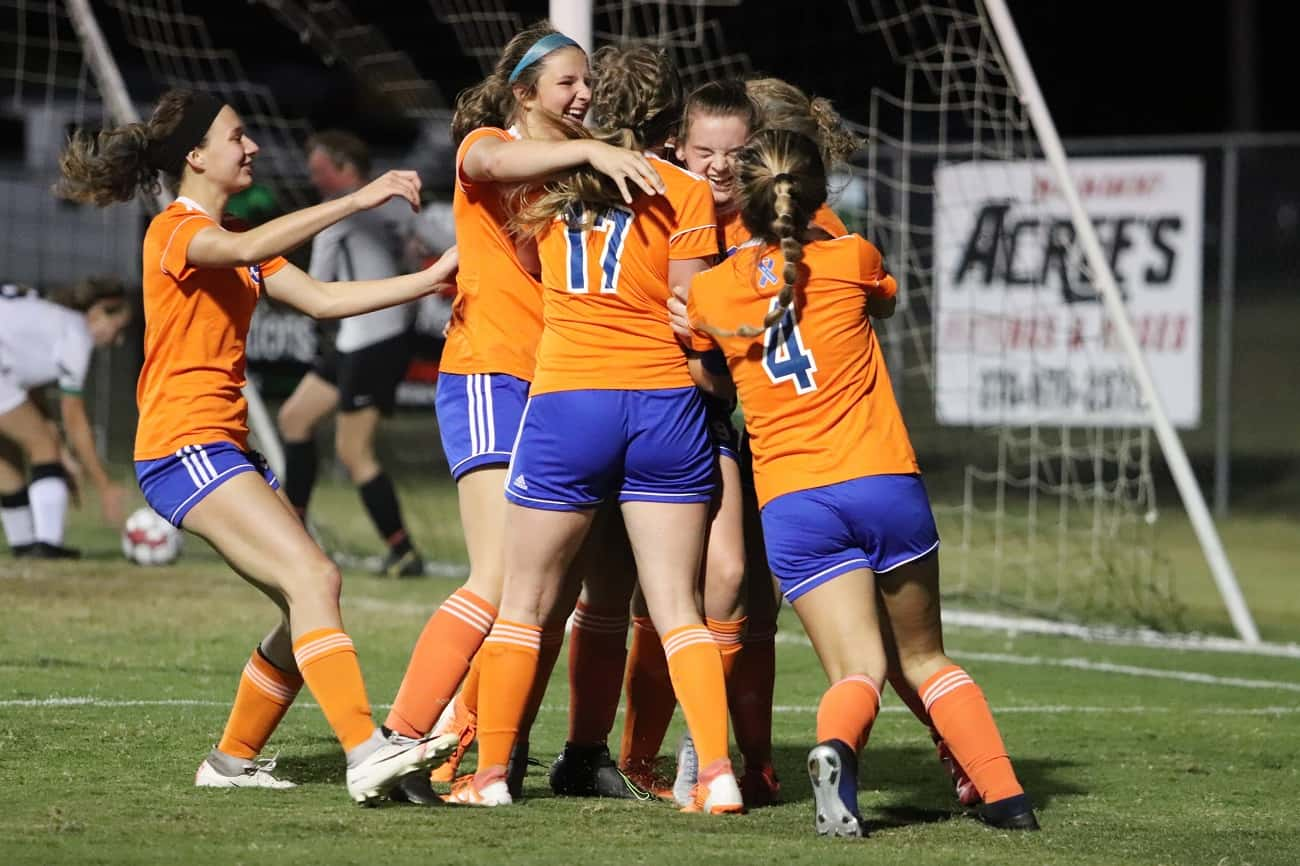 With just eight minutes left on the clock, Whitley Watwood scored from the right corner and found the left side of the net, to break the scoreless Second District Tournament semi-final game between Marshall County and Murray.
The goal gave the Lady Marshals a 1-0 win and they will advance to the District Championship game on Thursday against the winner of Wednesday's Graves County/Calloway County game. The win also secured the Lady Marshals a spot in the First Region Tournament.
During the regular season, the Lady Marshals beat Murray twice by scores of 3-0 and 7-0, but Tuesday the Lady Tigers defense did their part, holding Marshall County to a lone goal.
The shutout set a new program record of 15 in a single season and Carlen Whirley's 14th shutout broke the previous record of 13, set in 2009 by Latesha Stevenson.