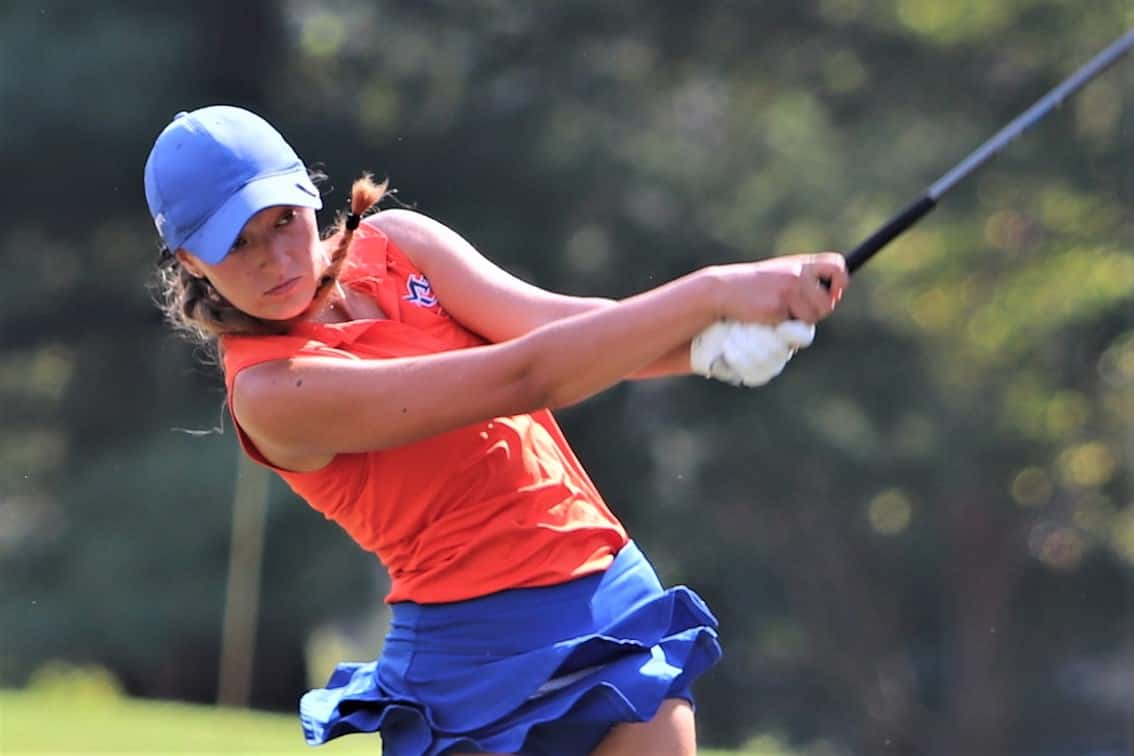 After the first round of the KHSAA Girls State Golf Championships at Bowling Green Country Club, Marshall County girls are tied for fourth with Sacred Heart, both teams finishing with a score of 340 (+52) on Tuesday. Lexington Christian Academy led at the end of the day at 313 (+25), South Warren is second with 333 (+45) and North Hardin third with 339 (+51).
Paired with players from North Hardin and Madisonville-North Hopkins, the Lady Marshals first tee time Tuesday was 7:00 am. All teams will move on to play in round two on Wednesday along with the lowest 42 individuals plus ties, not on a team, advance to the second round.
Boyd County's Olivia Hensley and Laney Frye from Madison Central are tied with the lead, both shooting a 3-under par 69. Megan Hertter shot the low round for the Lady Marshals, finishing with 79 (+7) tied for 16th. Savannah Howell is tied for 30th with 82 (+10), Kenley Luksic shot 87 (+15) and is tied for 62nd, Sarah Umbarger shot 92 (+20) and is 82nd and Elsie Riley is tied for 97th with 101 (+29).
The first tee time for the Lady Marshals Wednesday is 11:30 am and they will be paired with Sacred Heart and Pulaski County.