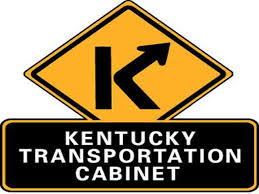 PADUCAH, Ky. (October 7, 2019) –Kentucky Transportation Cabinet (KYTC) Department of Rural and Municipal Aid Commissioner Gray Tomblyn II was joined by local and county officials at Wingo City hall this morning to announce $40,545 in discretionary funds for street resurfacing in Wingo.
The investment supports Governor Matt Bevin's commitment to prioritize transportation infrastructure projects and increase economic opportunity in communities across the Commonwealth.
"The Bevin Administration continues to focus on maintaining important infrastructure at both the state and local level to support job creation and retention, as well as enhancing safety," said KYTC Secretary Greg Thomas. "This discretionary award builds upon existing transportation investments and allows the Cabinet to collaborate with local government agencies to identify projects that will have a significant impact on our infrastructure and in our communities."
The section of St. Paul Street to be paved serves 30 homes and one business.
In the application for discretionary funding, Wingo Mayor Charles Shelby noted that St. Paul Street gets a substantial amount of farm truck traffic heading from the Wingo area to Mayfield, as well as normal passenger vehicle traffic.
In addition to improving safe access to the 30 homes along St. Paul Street, Shelby said the paving project will benefit all of the city's 633 residents.
Representative Richard Heath expressed his appreciation for the discretionary award to aid with critical street repairs and paving.
"This investment in rural infrastructure is great news for Wingo and Graves County.  I want to thank Governor Bevin for working with the General Assembly and our local officials to allocate this important funding," Rep. Heath said. "Our citizens, farmers, and business owners rely on safe and smooth roads to get around.  Quality infrastructure is critical to safety and economic development."
State Senator Stan Humphries echoed the importance of street improvements supported by the discretionary awards.
"This award will benefit the citizens of Wingo," Sen. Stan Humphries said. "Nothing is more essential than maintaining safe roadways.  I look forward to the completion of this infrastructure upgrade in Wingo that will benefit this community and its residents."
The Department of Rural and Municipal Aid is currently working to compile an agreement between the Cabinet and the City of Wingo.
Projects submitted to the Department of Rural and Municipal Aid for discretionary funding consideration are evaluated by the KYTC district engineering staff to assess the condition of roads and streets to determine the most critical needs based on factors such as safety, economic impact, and traffic volume.
The $40,545 discretionary funding award will address:
Paul Street (CS 2013)– 2,650 ft. of asphalt paving
The Kentucky Transportation Cabinet will issue a check for the award.  The City of Wingo will be responsible for completing the paving project.