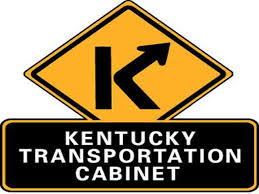 PADUCAH, Ky. (October 7, 2019) – Kentucky Transportation Cabinet (KYTC) Department of Rural and Municipal Aid Commissioner Gray Tomblyn II was joined by city officials at Columbus City Hall this morning to announce $17,388 in discretionary funds for street resurfacing in Columbus.
The investment supports Governor Matt Bevin's commitment to prioritize transportation infrastructure projects and increase economic opportunity in communities across the Commonwealth.
"The Bevin Administration continues to focus on maintaining important infrastructure at both the state and local level to support job creation and retention, as well as enhancing safety," said KYTC Secretary Greg Thomas. "This discretionary award builds upon existing transportation investments and allows the Cabinet to collaborate with local government agencies to identify projects that will have a significant impact on our infrastructure and in our communities."
The funding covers improvements along sections of Cliff Drive and Rogers Street in the Hickman County community.
In an application for the funding, Columbus Mayor Kay Ferguson noted that the city gets substantial traffic going to and from Columbus-Belmont State Park and that almost all streets in town carry school bus traffic.
"The City of Columbus thanks Governor Matt Bevin and the Kentucky Transportation Cabinet Department for Rural and Municipal Aid for these discretionary funds that will allow us to pave streets in our small town," Mayor Ferguson said.  "The funding helps the City of Columbus to provide safer streets and roads for all of our 157 citizens".
In the application, the mayor indicated the city has not been able to afford substantial repairs to city streets since 1989.
State Senator Stan Humphries expressed his appreciation for the municipal aid assistance.
"This is great news for the citizens of Columbus," Senator Humphries said. "Nothing is more essential to a successful community than having safe roadways.  I look forward to the completion of this infrastructure upgrade that will benefit citizens of Columbus."
State Representative Steven Rudy said maintaining infrastructure is an important government function.
"As chairman of the Appropriations and Revenue committee, it is a priority for me to ensure that Frankfort provides support for our rural communities, like Columbus," Rep. Rudy said. "There is no better example of that than investing in roads and streets.  I want to thank Governor Bevin for working with us to provide this needed support for Hickman County."
The Department of Rural and Municipal Aid is currently working to compile an agreement between the Cabinet and the City of Columbus.
Projects submitted to the Department of Rural and Municipal Aid for discretionary funding consideration are evaluated by the local KYTC district engineering staff to assess the condition of roads and streets to determine the most critical needs based on factors such as safety, economic impact, and traffic volume.
The $17,388 discretionary funding award will address:
Cliff Drive (CS 2007)-  440 ft. of asphalt paving starting at Back Street intersection
Rogers Street (CS 2009)- 615 ft. of asphalt paving starting at Hoover Blvd intersection
The Kentucky Transportation Cabinet will issue a check for the award.  The City of Columbus will be responsible for completing the paving project.