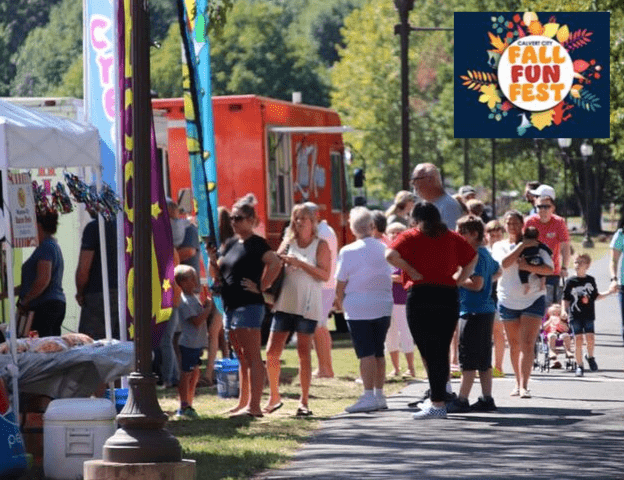 Calvert City's 2nd Annual Fall Fun Fest was held this past Saturday in Memorial Park.  This is a not-for-profit event with the mission to help sustain local vendors and musicians while serving, supporting, and showcasing the Calvert City community.  The weather could not have been better and the turn out was absolutely amazing!  Calvert Area Development Association (CADA) sponsors and plans this event that had something for everyone to enjoy.  "This was the second year for the festival and the turnout was spectacular," said Blair Travis, Director of Marketing and Business Development for the City of Calvert.
This free event was the kick-off to fall break for our school systems.  They had live music, with local artists Layne and Arielle Evans opening the event with a stellar performance.  Corrina Rose Logston and Jeremy Stephens traveled from Nashville to bring us a mix of folk and bluegrass, plus local favorites The McKendree's and Tommy Akers Band ended the afternoon.  There were also bouncy houses, a maze, a reptile petting zoo, balloon animals, food trucks, and numerous other food and craft vendors!  There were lots of free activities for the kids to enjoy throughout the day.
Marshall County Needline was able to raise roughly $900 from the Chili Cook-off and Photo Booth.  James Bahre was the winner of the Calvert City Chili Cook-off out of 13 entries and donated his winnings back to Needline!  When I asked James what the secret was to his chili he said, "I feel like my family recipe and the beef from Farm to Fork made my chili stand out from the rest!"
"We plan to continue this event each year in Calvert City and make it bigger and better,"said Travis.  Roughly 2,000 people attended Calvert Fall Fun Fest this year!