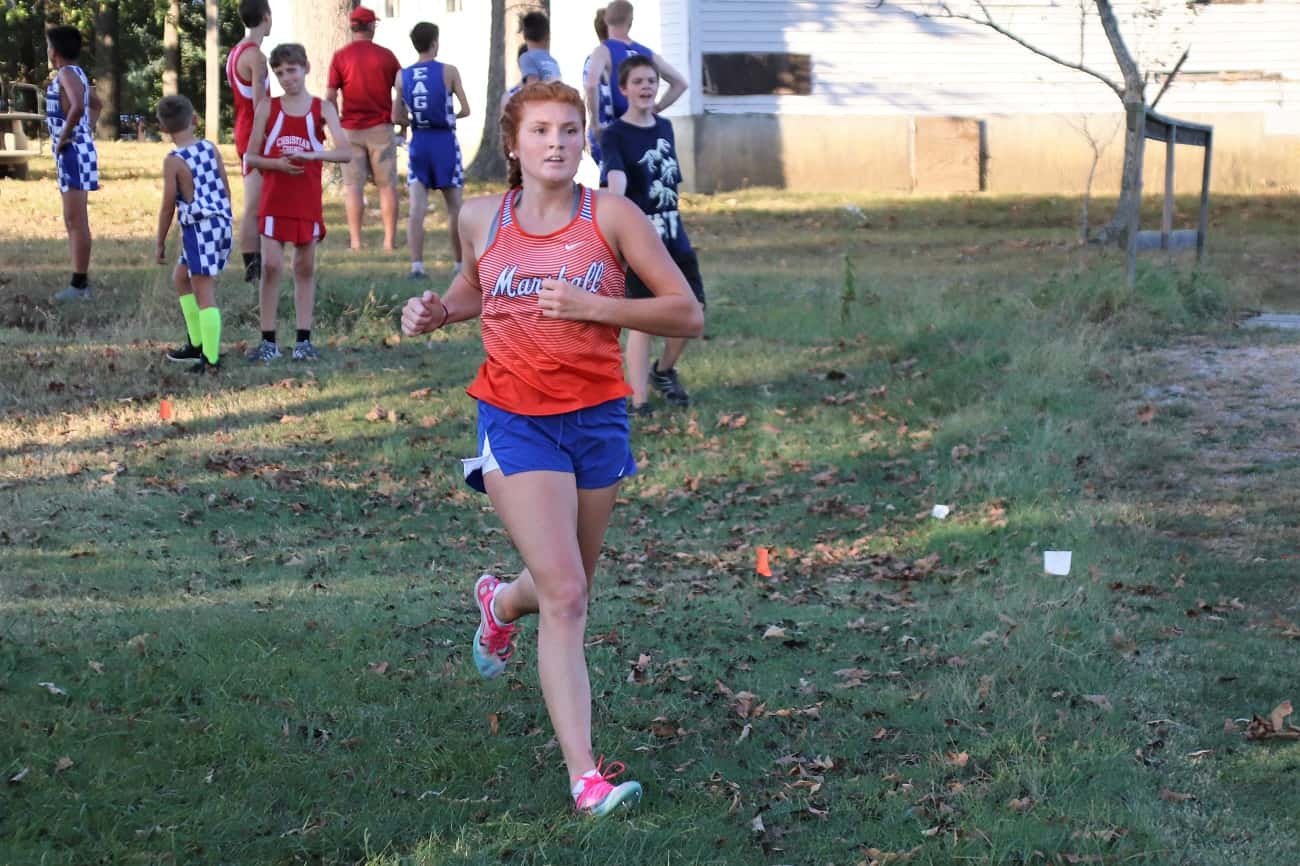 Marshall County cross country hosted the 5th Annual Mad Marshal Dash Thursday, a unique race with middle school and high school teams competing together on a two-mile course. Competitors are divided into two groups and take off in two different directions, meeting up in the final mile for the finish.
Marshall County's girls and boys swept the event that combines the scores of the top five high school and top five middle school finishers from each team. They also claimed the top finish in both the boys and girls varsity race and sixth grade and under races.
Gabbi Lovett won the girl's 3200 meters in 13:54.89 and they placed six in the top 11. Christian Cosner crossed in first in the boy's race in 10:48.90, followed by five more teammates finishing in the top 10.
Marshall County's Kobey Yates and Eden Sandlin took first in the sixth grade and under race. Yates finished with a time of 12:35.57 and Sandlin in 15:11.82. The top JV finish for the girls came from Addison Lyles with third place in 15:25.38 and for the boys, Walker Jones finished 12th with a time of 14:01.46.
The teams from Graves County and McCracken County took second and third in both the boys and girls races.
On October 12th, the cross country team will compete in the Fast Cats Classic in Owensboro before hosting Regionals on October 26th.