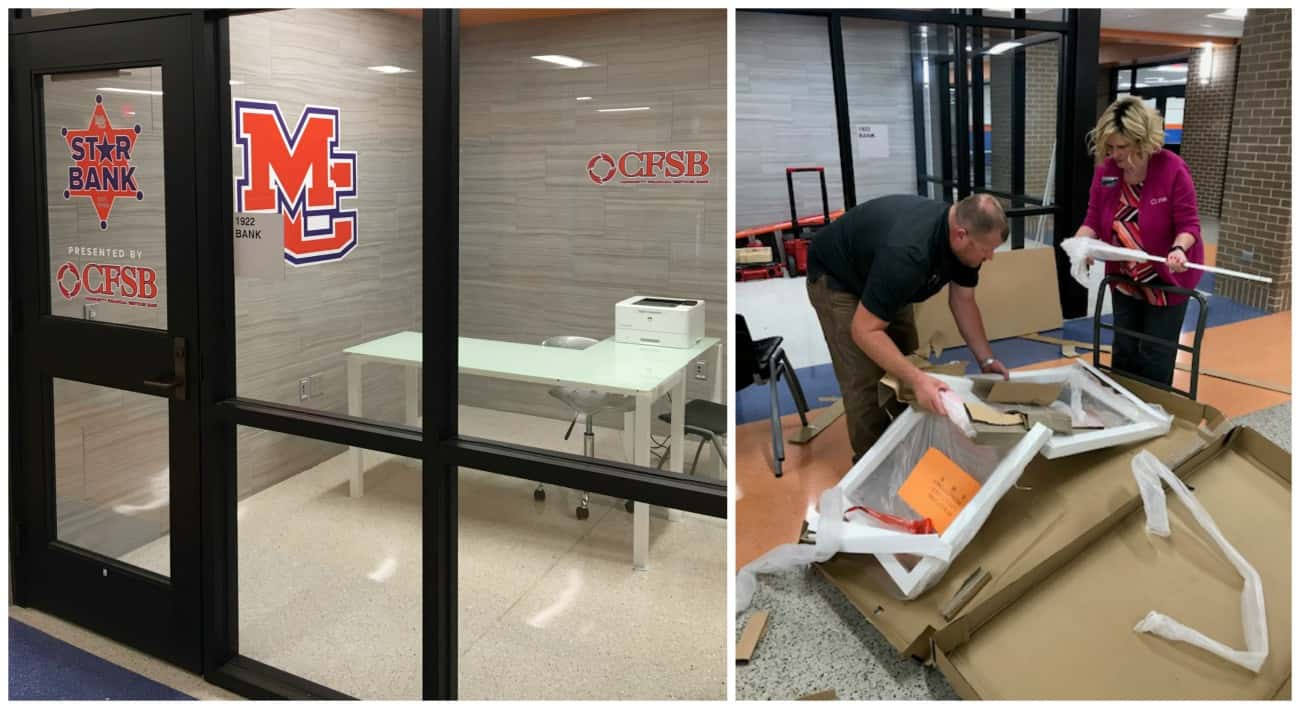 The CFSB Sponsored Student-Run Bank Begins its 29th Year
(Draffenville, KY)-As Marshall County High School (MCHS) continues its facelift, so does Star Bank. The student-run bank, presented by CFSB, begins its 29th year of assisting the financial needs of the student body of MCHS. Star Bank will now be located just outside of the cafeteria, with a new enclosed space. CFSB's Bob Scales and Janna McCracken are pictured installing the new furniture.
Instructor Rebecca Phelps said, "We are so excited to have our new space! This is going to be such a nice office for us to have. We appreciate CFSB for all they do for our students and the 'real-world' education that they are able to help us with." CFSB's Director of Communications Jeremy Rose commented, "The renovations to the school are incredible! We are proud to help Star Bank move into their new area and we look forward to their Grand Opening, September 24th at 11:45 A.M.!"
Star Bank has been beneficial for both the students at MCHS, as well as CFSB. Almost 30 students have gone on to careers in the financial industry, including 14 currently employed at CFSB.