Marshall County and Murray High boys in their first meeting of the season at Colburn Stadium were tied 1-1 at the end of regulation and in the second overtime, a goal in the closing seconds by Drake May gave the Marshals a 2-1 win. Tuesday in Murray, it took two overtime periods, penalty kicks and a round of sudden death PK's before the Marshals came out on top 1-0.
Scoreless at the end of regulation, each team selected five players for the round of penalty kicks. Murray's Charles Pemwell was up first and his kick was saved by Marshals keeper Ben Burkeen. The Marshals went up 1-0 when Jarrett Wiles found the net. Murray's Trevor Harrison tied the game 1-1 but Collin Riley gave the Marshals a 2-1 edge with his successful PK.
Michael Michael found the net to tie it 2-2 but Caleb Nicholls put the Marshals back up 3-2 after the third round of penalty kicks. Burkeen came up with another big save on the attempt by Chase Renick and it remained 3-2 following a miss by Eric Hicks.
Trey Boggess kept Murray alive with his PK to tie it up in round five 3-3 and a save by Murray keeper Bradley Dawson off the kick from Sean Janiec sent the game into sudden death penalty kicks, the first in the goal wins.
A huge save by Burkeen on the kick from Murray's Gabe Taylor set up Tyler Treas who knocked it in for the win.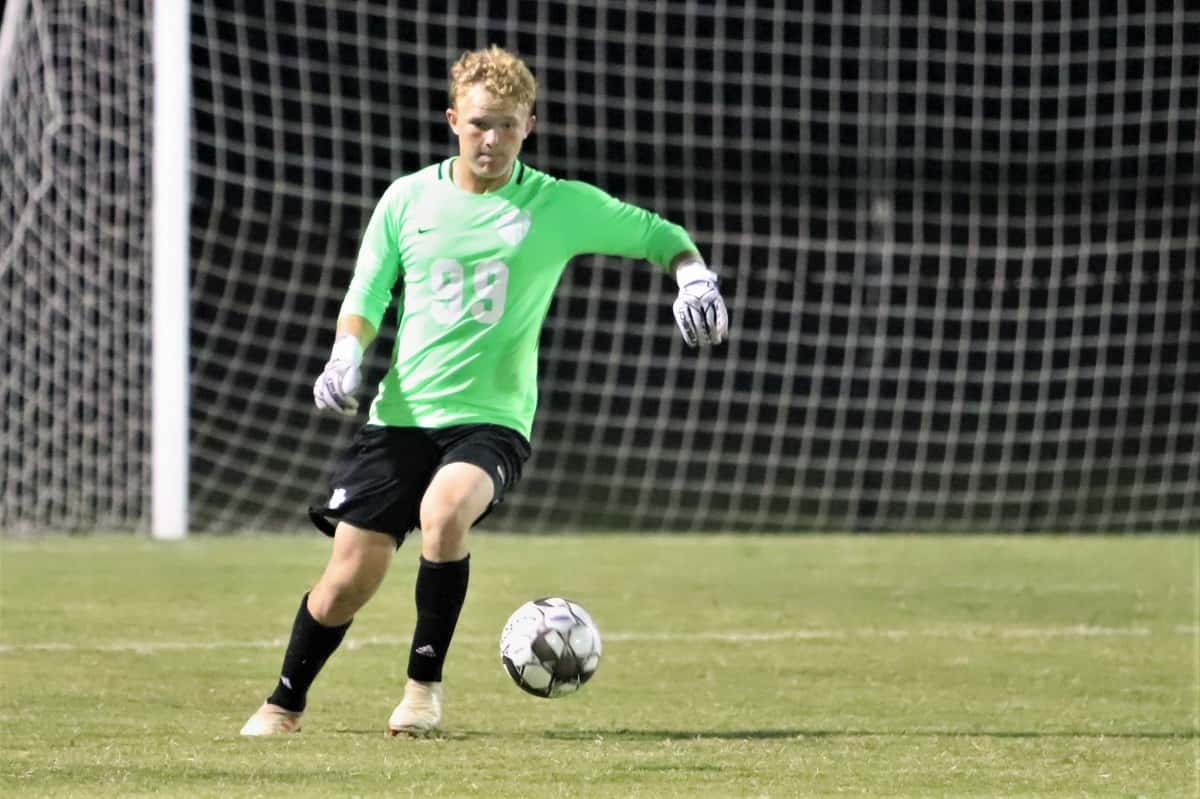 In post-game comments on WCBL, Head Coach Donnie Heath said it's always a battle against Murray and he was proud of the courage and grit from his players.
"We would have liked to have finished a couple of chances and not taken it that far but what I told the boys, Murray was off on Saturday, we had that tough Greenwood game and we had a lot of excuses if we wanted to play into that", Heath said. "We had a chance to win at the end there and we miss our penalty, but Ben made the big save. Then Tyler walks up there and smashes it in the back of the net to win."
The Marshals improve to 10-2-1 and play Hopkinsville at home on Thursday. They all but wrapped up the number one seed in the district tournament Heath said, "as long as the team takes care of business moving forward" adding, there are no easy games in the district.
The Marshals lost senior Isaac Steele for the season who underwent ACL surgery on Tuesday.
Last Thursday, the Marshals beat Fort Campbell 4-0. Goals were scored by William Lynch, Kiefer Court, Collin Riley and Eric Hicks. Assists on two goals came from Jarrett Wiles and Nick Mighell. Ben Burkeen had three saves.
Saturday against Greenwood, the game ended in a 3-3 tie. Marshall County goals came from Chase Riley, Collin Riley and Drake May with an assist going to Eric Hicks. All three Greenwood goals were scored by Ram Ceu. Ben Burkeen had four saves and Greenwood keeper Jax Buchanon had five.