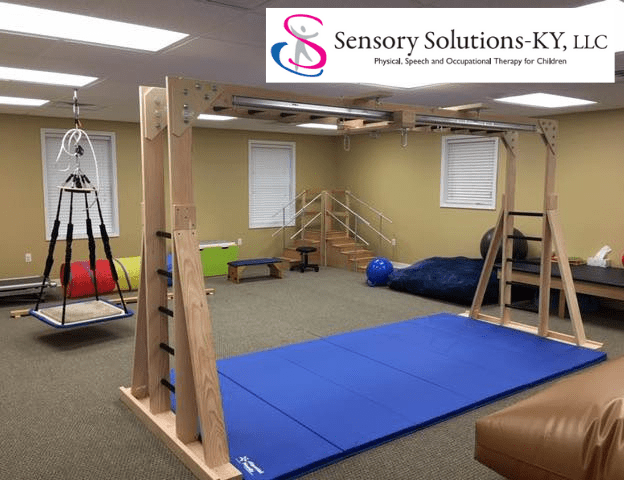 Lately I have had several people reach out to me asking where to find certain services within our community or surrounding communities and it sparked me to do some research.  A friend was looking for speech therapy for her child and I saw someone talking about Sensory Solutions, so I did a little more research and reached out to them.
Sensory Solutions focuses on pediatric speech, occupational, and physical therapy, which includes therapy for those on the autism spectrum.  Last week I spoke with Sensory Solutions-KY LLC's owner, Monica McNatt.  She gave me a little insight about the company, which started in St. Louis and she wanted to bring it back to her home because she knew there was a major need for it here.  While she doesn't offer everything that they offer in St. Louis yet, she does have plans to offer more in the very near future such as the aquatics therapy!  When it comes to finding therapy outside of the school system, sometimes it is a very hard thing to find, especially close to home.  Monica's first location is in Paducah, but she just opened an additional location to help her clients that are on the south end of Marshall County, as well as her Calloway County and Tennessee clients!  The Murray location has been open for a few weeks now at 1710 HWY 121 S Suite K.  She had seen the need for a location in the Murray area and started looking over a year ago, then this unit became available and she knew that it was absolutely perfect for what she wanted to do with her business.
When I asked Monica if a referral is required for Sensory Solutions, she said that if a parent has concerns they can either call their pediatrician to get a referral or they can call Sensory Solutions directly and they will help you.  For more information you can give them a call at 270-767-6397 or check out their Facebook Page Sensory Solutions-KY, LLC.