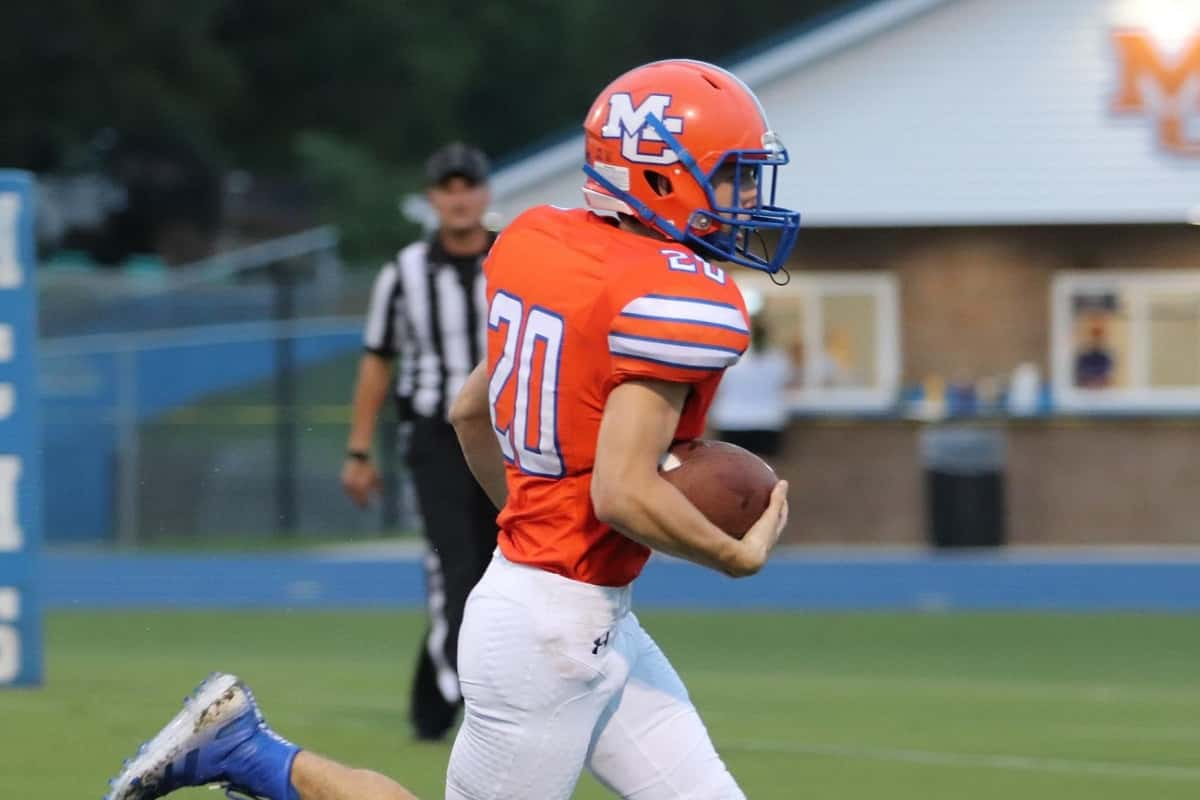 Murray quarterback Hunter Utley was 19 for 21 in passing for 280 yards and six touchdowns to lead the Tigers to a 58-7 win over Marshall County. Those 19 receptions were spread among six receivers, led by Jorden Duffy who pulled in four for 79 yards and two touchdowns. Tommy Waldrop caught six of Duffy's passes for 53 yards and a touchdown and Jaiden Jackson had 52 yards on five receptions and scored two touchdowns.
Both teams came into the game at 1-1, the Marshals losing the week to Madisonville-North Hopkins while Murray picked up their first win over Calloway County 40-7 after falling in their first game of the season to Graves County, 38-35. Marshall County and Murray have played 21 times since 1974, the Marshals last win over Murray coming two years ago, 52-35.
Murray's Charvelle McCallister rushed for 116 of their 129 yards on the ground, scoring one touchdown. The Tigers had 409 yards of total offence and held the Marshals to 127 total yards, 92 of those yards through the air.
Murray led 44-0 in the first half which led to a running clock the second half. Early in the second half, Jackson scored this third touchdown of the game to put Murray up 51-0. The Marshals avoided the shutout, scoring early in the fourth quarter on an 11 yard pass from Quinn Smith to Cody Sorrells. Dijon Miles scored the Tigers final touchdown in the 58-7 win.
Marshall County will play at Calloway County (0-3) Friday. The Lakers lost 57-7 to Trigg County on Friday.