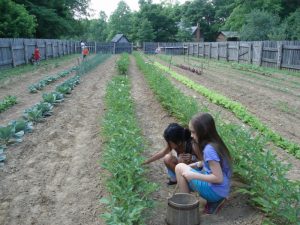 Home schooled children will have a special day at the Homeplace 1850s Working Farm,
inside Land Between the Lakes National Recreation Area, scheduled for Friday, September 27, 10 am to noon and 1 – 3 pm.
The Friends of Land Between the Lakes invite home schoolers to step back in time and learn about what life was like for children on an 1850s farm on Home School Day at the Homeplace 1850s Working Farm, scheduled for Friday, September 27, from 10 am to noon and 1 pm to 3 pm, in Land Between the Lakes National Recreation Area, 4512 The Trace, Dover, Tennessee 37058. Admission is $5 ages 13 and older, $3 ages 5-12, and free for ages 4 and under.
Through hands on activities, young visitors can learn about the history, math and science that every child had to use while growing up on a farm.
"All children are welcome to participate," according to Homeplace Lead Interpreter Cindy Earls. "Our farm activities are recommended for ages 5 to 12 and are fun and educational. Everyone is welcome to visit the farm, explore the fifteen historic buildings and meet the heritage breed animals."
Home schoolers can pick up a Homeplace Home School Booklet at the Interpretive Center to help guide them to and through the 1850s farm activities, including:
10 am to 3 pm, ongoing
Geology- Mr Lennie Fottrell, Geologist
Display of rocks and minerals. Learn about rocks and minerals and the uses in 1850s
Archaeology- Land Between the Lakes Heritage staff
Get your hands dirty and learn how archaeologists study the past.
Measuring on the Farm: hands and feet
10 am – 12 noon Activities on the Farm
Chemistry- Making Fires
Physics- Push or Pull of Draft Animals
Chemistry- Flower Pounding, Natural Dyeing
Geometry- Designing a Quilt
1 pm – 3 pm Activities on the Farm
Arithmetic- How much water do you need to carry?
Biology, Physics – Thaumatrope, an 1850s toy that creates an optical illusion
Arithmetic, Physics- Spitting Firewood: How much will an 1850s farm need for winter?
Biology- Feet on the Farm: Farm animal adaptations.
September is Home School Month. A student activity book will be available to complete as you tour the farm. Regular Friday programming includes:
Simple Machines Scavenger Hunt – on going throughout September
Gardening for Science, September 13, 1 -3 pm
Dye Naturally, From Onion Skins to Gold, September 20, 1 – 3 pm
Fourth grade students can go to
https://everykidinapark.gov/
to receive a free Every Kid in a Park pass, and get their family in for free. For more information, call the Homeplace at 931.232.6457.