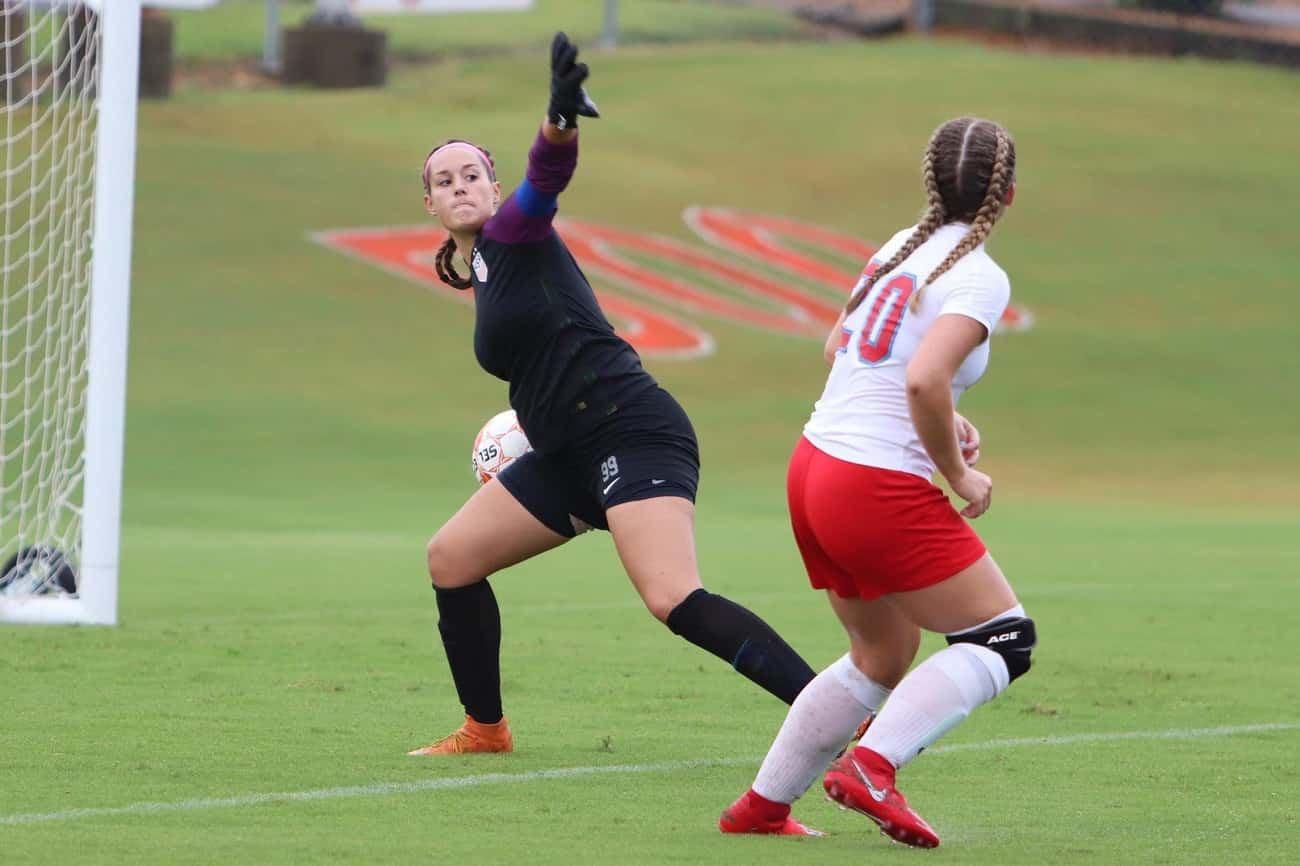 The Lady Marshals Classic was held Friday and Saturday at Colburn Stadium. Marshall County played Anderson County Friday to a 2-2 tie. Carmen Gunn scored the first goal of the game with the assist from Loralei Samson. That was followed by two goals from the Lady Bearcats to lead 2-1 at halftime.
Gunn with her second goal of the game in the second half on an assist from Hope Howard tied the game at 2-2 and neither team could find the net again the remainder of the game.
The Lady Marshals out-shot Anderson County 15-6. Carlen Whirley had five saves.
In Saturday's Classic game, the Lady Marshals beat Ohio County 8-0. This was Whirley's 25th career shutout which broke the school record for shutouts.
"It isn't really just about me at all, but the back five as a whole", Whirley said. "It has been the same group of defenders for a while…we've all worked really hard to get to where we are and to have people call us the best defense in the region. It's exciting to know – all that work throughout my years of playing with this group of girls – we really have something to show for it now because the defense doesn't get recognized a lot for successes."
Whirley had two saves in the shutout and the Lady Marshals out-shot Ohio County 28-3.
Four goals in the first half came from Gunn on an assist by Hope Howard, Kallen Fuller, Gunn and Janie Pagel with the assist to Chasse Clark. Four second half goals came from Mia Teague with an assist by Fuller, Gunn with the hat-trick on an assist by Howard, Jennifer Devore with an assist to Fuller and Fuller with the eighth goal on an assist by Howard.
The Lady Marshals are 7-2-2 and will play at Murray on Tuesday in a district double-header with the Marshals.